Chosen charities for the Voluntary Fund
The focused area for fundraising in 2021/22 will be charities providing support for young people's mental health. They are:
Off the Record Twickenham
Off The Record Twickenham is a registered charity (No. 1152097) that dramatically improves the lives of young people and their families and saves lives.
Off The Record provides the only free drop-in counselling, information and sexual health service for young people aged 11–24 living, working or studying in the borough of Richmond. With additional funding they will be able to improve their IT infrastructure and admin capability to be able to strengthen their online service. Feedback from young people overwhelmingly shows that after counselling they have dramatically improved wellbeing, they feel less lonely or isolated and experience less anxiety or panic. 
In making a donation you could provide the following help and support to young people:
£55 could provide a crisis counselling session for a young person in need
£500 could provide a young person with a full counselling programme with an experienced counsellor
£1,000 could enable 18 young people in crisis to access immediate support with an experienced counsellor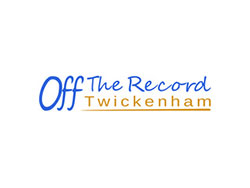 Richmond Borough Mind 
Richmond Borough Mind (RBMind) is a registered charity (No. 1146297) and is the leading charity in the borough supporting better mental health and wellbeing across all communities from childhood to adulthood.  
Richmond Borough Mind offer free mental health awareness assemblies and workshops to every primary and secondary school in the borough and work alongside the schools to promote better mental health.   Their specialist workshops cover important issues from cyber bullying to exam stress and anxiety.  They will be recruiting for a Young Person & Family Support Worker, with the role of managing a new case load of school-age children and young people and overseeing the development of the new Youth Peer Mentoring project, to make more support available for young people with low to moderate needs.
In making a donation you could provide the following help and support to young people:
£29 could provide a weekly place on an after-school support programme
£105 could provide five 1:1 youth peer mentor sessions
£120 could provide a school assembly and year group workshops on mental health support.
£1,740 could provide a six-week, peer mentor led mental health and wellbeing programme for ten young people in schools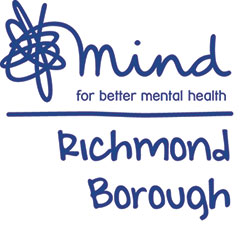 Dose of Nature
Dose of Nature is a registered charity (No. 1181216) that promotes the mental health benefits of engaging with the natural world.
Dose of Nature offers a number of opportunities, presentations and programmes, appropriate for children and young people of all ages. Their workshops combine classroom-based learning about the mental health benefits of spending more time in nature, with practical outdoor nature-based activities. In 2021, they are aiming to deliver a further 80-100 'nature prescriptions' for 11-18 year olds, using trained volunteer guides in outdoor settings. Activities include mindfulness, meditation, creative tasks, educational learning.
In making a donation you could provide the following help and support to young people:
£100 could cover the cost of a young person attending a 6-week course, learning how nature can help support their mental health
£350 could cover the cost of a young person's Dose of Nature Prescription, including 10 1:1 sessions, plus unlimited access to nature-based groups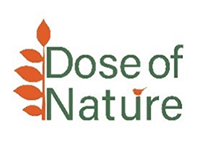 Marble Hill Playcentres
Marble Hill Playcentres is a registered charity (No. 1110615) that provides an outdoor play space for children in a safe and secure setting. Their mission is to unlock the power of play and the magic of community, providing inclusive, supportive and sustainable play and education services to all children and families. In a normal year they would have around 10,000 visits. In 2021, they plan to offer 116 complimentary season passes for children whose families are on low incomes, have had a change of circumstance as a result of COVID-19, or who have been affected by domestic abuse.
Extra funding will also pay for an additional Special Educational Needs (SEN) playworker to expand the play offer to 1,518 children with SEN, and to expand the support they can offer their families.
In making a donation you could provide the following help and support to young people:
£50 could provide an expert SEN playworker to support children with SEN at one of their SENsational Saturday Club sessions
£300 could provide a playcentre season-pass for a child to experience the wonderful world of adventure play with their peers
£1,200 could fund an expert SEN playworker for one month to support children's engagement with the adventure playground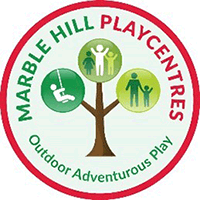 About mental illness
Mental health disorders are responsible for the largest burden of disease in England – 23% of the total burden, compared to 16% for cancer and 16% for heart disease (World Health Organisation (2008). Global burden of disease report - WHO). Richmond is not immune to this.
Mental illnesses, such as anxiety or depression, vary in their severity, but all have an impact on our ability to get on with life and in the worst cases can be life threatening.
Too often people are afraid to talk about mental health problems and our health system is already stretched. Only 1 in 3 people currently access professional help. We know that when mental health problems start at a young age, it can have lifetime consequences.
Young people's mental health in Richmond
Considering the latest information regarding the mental health of young people in Richmond, the Trustees for the Richmond upon Thames Voluntary Fund are particularly concerned about the increase in mental health and emotional disorders in younger residents: 
There are approximately 4,700 children and young people with mental ill-health in Richmond. (Mental Health of Children and Young People in England, 2017 [PAS], NHS Digital)
Last year 1,700 children and young people were referred to mental health services in our borough. (Children and Young People's Needs Assessment, 2019, London Borough of Richmond upon Thames )
Children and young people are waiting up to 15 weeks for early treatment services and five weeks for a specialist treatment service (assessment to treatment). (Children and Young People's Needs Assessment, 2019 (pdf, 1.6 MB), London Borough of Richmond upon Thames)
Since 2016 there has been a six-fold increase in the need for emergency mental health assessments in A&E, 125 assessments were carried out in 2017/18
Richmond has the second highest rate for hospital admissions as a result of self-harm in London. (Public Health Profiles, 2019, Public Health England)
75% of all mental health problems are established by the time someone is 18.
3 in 5 young people (59%) have either experienced a mental health problem themselves, or are close to someone who has
If you are concerned about a young person's mental health, you can find out more information on how to get support.