Alan Plumb voted as Volunteer of the Year by England Golf

21 April 2022
Local resident Alan Plumb has won the award for Volunteer of the Year at the 2022 England Golf Awards.
At Strawberry Hill Golf Club in Middlesex, Alan is recognised as the 'go to' guy for members and staff alike whenever there is a question to be asked or an issue to be resolved. Alan's involvement at the club ranges from the juniors to the seniors and every stop in between.
He plays an influential role in Strawberry Hill's 'Get into Golf' programme as well as the running of the academy. Alan's work on a schools' programme has also seen him devote time and energy to a project at a local venue for children with special needs.
And at the other range of the age spectrum, Alan has played a key part in rolling out the welcome mat for golfers aligned to 'Age Concern'. As a past captain and member of the board, Alan is part of the furniture at Strawberry Hill and widely recognised by his peers as the ultimate volunteer.
Even the minor inconvenience of a replacement hip has not deterred Alan from serving his beloved Strawberry Hill. If there's a job needing done in the clubhouse or a member of the greens staff requiring assistance with divoting, then he will always be the first to raise a hand.
View further information on the award.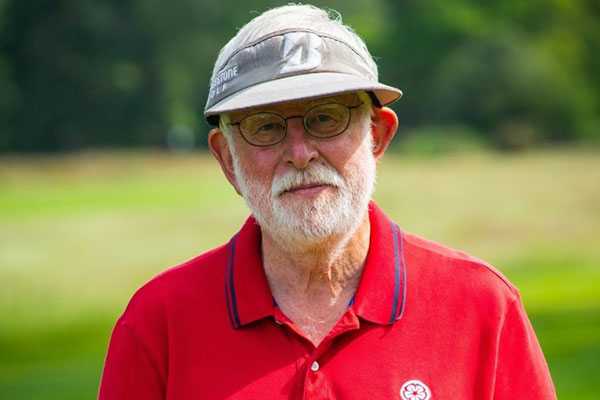 Community news on behalf of Strawberry Hill Golf Club