The annual Richmond Volunteer Fair returns

12 May 2022
The Richmond Volunteer Service is delighted to invite all residents to meet a wide range of local organisations and join 'Team Richmond'.
The annual Volunteer Fair returns to an in-person event this year and will offer the opportunity to talk to some of the amazing groups that support and enrich our local communities.
Whether you have a few hours to fill and would like to help others, or are looking for a new challenge, the borough has hundreds of charities and groups where you could make a difference.
The stallholders will include groups working in the areas of sport, health, culture, children and young people, neighbourhood support and more – all with interesting and, sometimes, surprising roles you could get involved with. They will be ready and waiting to provide ideas, information and inspiration for new volunteering experiences.
It's free to visit and will take place on Thursday 26 May 2022, from 2 to 6pm, at Richmond and Hillcroft Adult and Community College. For more information and to book tickets, visit the Richmond's Volunteer Fair 2022 Eventbrite page. Advance registration is essential.
If you're looking to volunteer with a local organisation, register for your place now.
This event is organised by Richmond CVS, who run the Richmond Volunteer Service. The service helps to promote local volunteer opportunities and volunteer recruitment in the borough of Richmond upon Thames.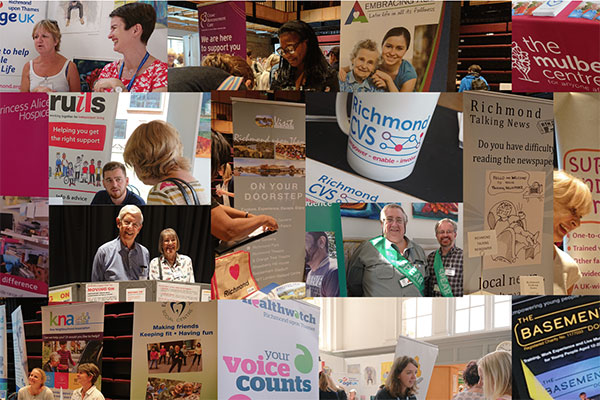 Community news on behalf of Richmond CVS