Prince Hal at the Mary Wallace Theatre

13 April 2022
Prince Hal, Falstaff, Harry Hotspur, Doll Tearsheet and a small army of accomplices are currently strutting their stuff in the Richmond Shakespeare Society mega-production of Henry IV.
Both parts of "the double historie of Henry the forth" are currently playing at Twickenham's Mary Wallace Theatre. In this, their most ambitious production in decades, the Richmond Shakespeare Society casts 22 actors in over 60 roles.

This is a rare opportunity to witness the demise of one king and the rise of another, pausing to eavesdrop on treacherous plots, debauch in the stews of Eastcheap and visit the battlefield at Shrewsbury.

Henry IV parts one and two are performing in repertoire until Saturday 23 April. Visit the website for performance schedule and booking details.

The Mary Wallace Theatre is situated on Twickenham's Embankment, TW1 3DU, between St Mary's Church and the Barmy Arms.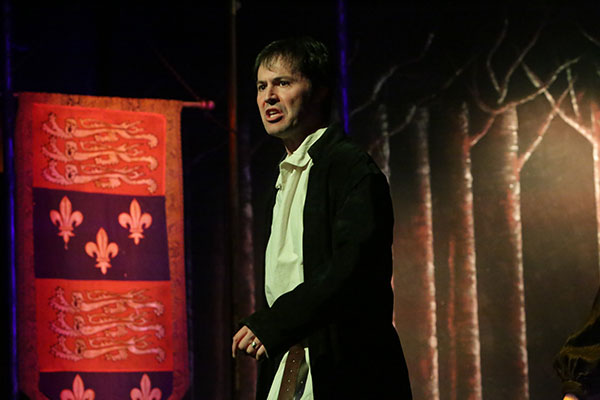 Community news on behalf of Richmond Shakespeare Society