We can all sing!

25 April 2022
Learn the essential skills and make progress in group singing sessions for adults of all ages, genders, and cultures with Whitton Adult Community Signing.
The group meet on Saturday's from 11.15am to 12.15pm with sessions running from 23 April to 16 July at the Whitton Community Centre, Percy Road, TW2 6JL. The centre is well ventilated and sanitized.
Whether you have never sung before, or you would like to improve existing skills, or you just love to sing for fun with others come and join the group on any Saturday for a free trial session.
The group are currently preparing for an informal performance on 28 May at the Whitton Community Centre in celebration of the Platinum Jubilee. Be prepared to join in with the singing and to enjoy some light refreshments. The group learn songs from a wide variety of genres and styles.

For further details contact Loulla Gorman by email on loulla82gorman@gmail.com or by phone on 077 8866 4957.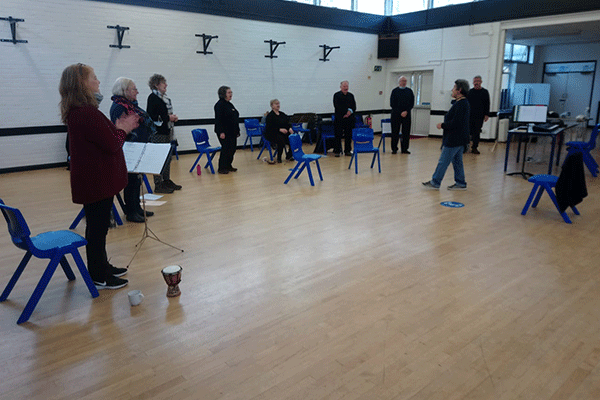 Community news on behalf of Whitton Adult Community Signing