A taste of France and Germany in East Sheen

26 August 2021
On Friday 10 September shoppers in East Sheen will be entertained from 1.30p.m. by St. Margaret's Elastic Band performing a programme of French, German and English music on the green outside the library.
At 2.30pm. local MP Sarah Olney will unveil a magnificent new information board about Richmond's twin towns of Fontainebleau in France and Konstanz in Germany. Sarah will be joined by the mayor, Councillor Geoff Acton, and members of the Richmond in Europe Association who commissioned the board.
In the days before the ceremony East Sheen library will be staging a display about the twinning and local traders will be invited to adopt a French or German theme on the day.
Everyone is invited to attend. French or German costume is optional.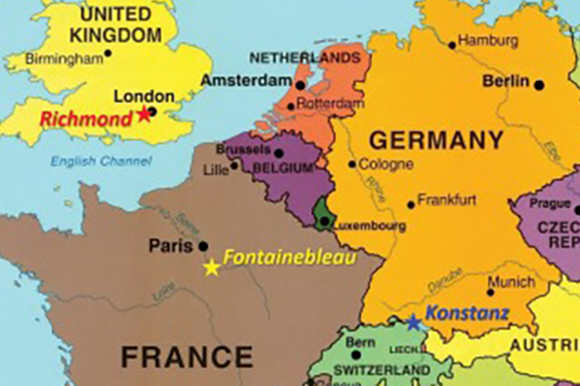 Community news on behalf of Richmond in Europe