Garrick's Temple reopens

13 August 2021
Garrick's Temple reopens to the public on the weekend of 4 and 5 September (to coincide with the start of the Open House London Festival) until Sunday 24 October 2021.
Garrick's Temple to Shakespeare on the Riverside at Hampton (TW12 2EJ) was built by the great 18th century actor-manager David Garrick in 1756 to celebrate the genius of William Shakespeare.
The Temple will be open between 2 pm and 5pm on Sunday 5 September, and on subsequent Sundays, through to and including Sunday 24 October.
Public Transport available to the Temple include the R68, 111, 216 buses to the Garrick Villa stop and the nearest train stations are Hampton or Hampton Court with a 20 minute walk to the Temple or 111 bus ride or R68 Bus ride from the stations.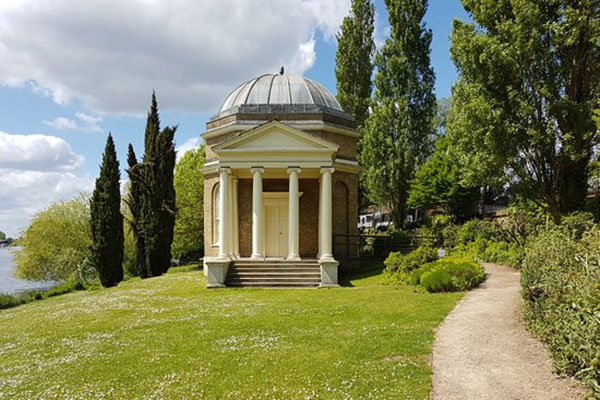 Community news on behalf of Garrick's Temple to Shakespeare