Reunited at last

26 August 2021
Ham and Petersham SOS members attended an event on 24 August to celebrate the end of COVID-19 restrictions, allowing them to meet up with friends they hadn't seen since before the pandemic took hold.
Supported by trustees, volunteers and MPS Richmond Cadets, over 50 older and or disabled Ham and Petersham residents enjoyed a visit from the Mayor of Richmond, sandwiches, cakes, tea and an ice cream or two in the lovely setting of the Woodville Centre sensory garden.

This annual Garden Party provided a great way for friends to catch up in the sunshine whist also giving local residents the opportunity to talk to Healthwatch Richmond and Ham Close Development staff. Whilst being the highlight of the summer, the event allowed members to touch base with Ham and Petersham staff and volunteers (many of whom they have only spoken to over the phone for the past 17 months,) and enabled the community to come together and celebrate.

Ham and Petersham SOS were lucky with the weather and look forward to resuming many more of their usual activities in September. They have capacity for new members from the local area and are always happy to welcome new volunteers!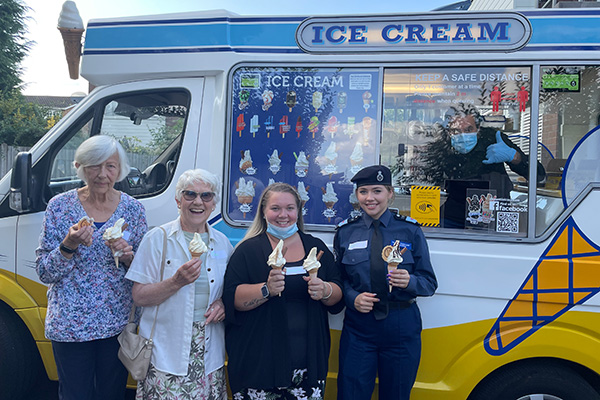 Community news on behalf of Ham and Petersham SOS