Richmond Council to set out next steps for SEND support
26 August 2021
Richmond Council is set to outline the next steps it will be taking to continue its investment and improvements in supporting children with Special Educational Needs and Disabilities (SEND). 
In June this year, Ofsted and the Care Quality Commission (CQC) carried out an inspection into local SEND services provided by Achieving for Children, on behalf of Richmond Council, and the local NHS Clinical Commissioning Group (CCG).  
The inspection found that significant steps have been made in the past three years to put in place plans for improving services and responding to the national SEN reforms. However, some areas are still in early stages and further work is needed.  
In a letter outlining the findings, Ofsted and the CQC praised specific strengths of work in Richmond upon Thames, including the training of education staff to support children with SEND in mainstream schools, and the consistently strong educational outcomes of children and young people in the borough. 
It highlights the positive impact of increased collaboration with agencies inside and outside the local area – as well as providing better value for money, children and young people are able to access a wider range of specialist expertise and are seeing increased benefits as a result. 
The inspection noted key areas for further work and has requested a Statement of Action to set out how the borough will improve the support young people need as they transition into adulthood. This includes identifying the needs of young people after the age of 16 and ensuring providers know how best to meet those needs. The statement will also set out how the annual review process for Education, Health and Care Plans will be improved to develop the independence of children and young people. 
Cllr Penny Frost, Chair of the Education and Children's Services Committee, said:  
"Providing high quality special educational needs and disability services, along with appropriate support for the children and families who need them, is a priority for Richmond Council and Achieving for Children and we have been working hard to make improvements and implement recommendations made to us.  
"I am pleased that this inspection recognises the strides made since 2018 and the positive impacts that have been seen, by children and young people, their parents, and the teachers and care providers who work with them every day. 
"I do of course recognise that there is more to do and the inspection highlights areas where improvements have not yet gone far enough. 
"In May this year we published an update to the SEND Futures Plan, which set out next steps for the Council and its education and community partners. These include the further expansion of local specialist places and special schools, as well as supporting children and young people in their preparation for adulthood. Planning for transition to adult life will start from Year 9 and will make sure that local provision is sufficient to meet individual needs - an issue specifically noted in the inspection. 
"I am confident that by working more closely together across social care, health and education to plan, deliver and commission local services we can take the inspection's recommendations forward as part of achieving our SEND Futures vision".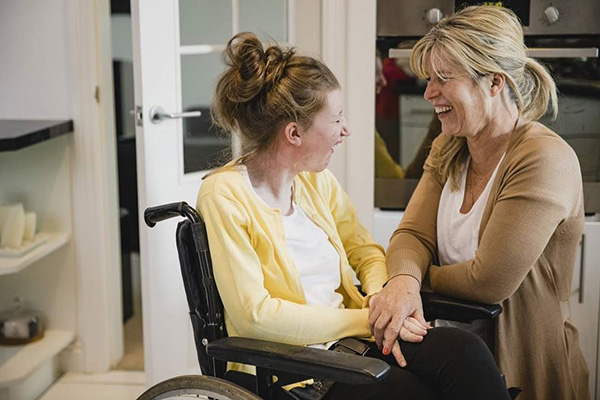 Updated: 15 September 2021