Sir David Attenborough and The Royal Parks urge visitors to take litter home to protect wildlife

5 August 2021
A plastic bag tightly wrapped around a stag's mouth, a hedgehog caught on film entangled in a party balloon and a cormorant with a plastic beer-pack ring round its neck were among some of the most distressing effects of littering on wildlife seen by Royal Parks staff this year.
Throughout the different lockdowns and beyond, piles of plastic bags filled with left-over picnic waste, pizza boxes, glass bottles, dog poo bags and PPE have been proving hazardous to wildlife.
Small animals and birds can climb inside plastic bags or get their heads stuck in bottles or cans and suffocate. Wildlife attracted to left-over scraps can accidently eat plastic waste, clogging up their intestines, causing them pain or even death by starvation. Deer become distressed if they get plastic bags tangled in their antlers and can cause a stampede which is dangerous to the public.
The Royal Parks charity, which manages London's eight historic parks and other important green spaces in the capital, is highlighting the impact of discarded trash on wildlife as part of its 'Help Nature Thrive' campaign this summer. The campaign is asking visitors to 'leave no trace' and to take their rubbish home or put it in the bins if there is space. It is illegal to leave litter in the Royal Parks and, under the park regulations, offenders could be fined.
It costs the Royal Parks charity at least £1.3million a year to collect and dispose of litter discarded across the 5,000 acres of parkland in order to protect wildlife and keep the parks beautiful.
Visitors are also reminded to leave no trace by not lighting BBQs, which are not permitted in the parks and which can prove hazardous to wildlife, particularly when the grass is dry.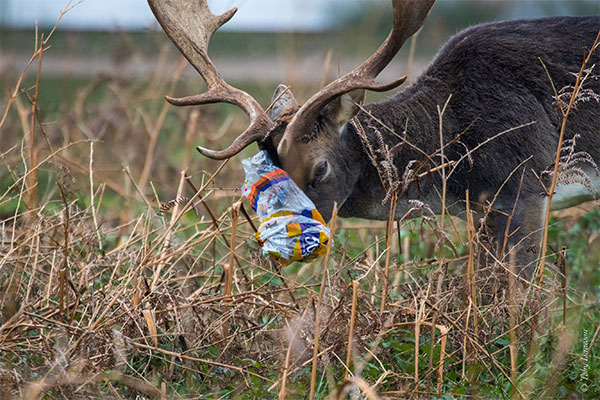 Community news on behalf of Royal Parks