SPEAR awards partners for supporting rough sleepers during the pandemic

10 August 2021
Following the Government's 'Everyone In' directive, offering every rough sleeper with accommodation, SPEAR urgently found people a safe living environment, which helped prevent the spread of coronavirus amongst the most vulnerable in our community.
The COVID-19 pandemic in 2020/21 led to one of SPEAR's busiest years in its 33-year history. SPEAR worked with many partners during this time, who were overwhelming with their support, but there were two organisations that SPEAR partnered with who went above and beyond with the provisions they offered.

SPEAR's Outreach teams across Richmond, Kingston, Wandsworth and Sutton worked tirelessly to support homeless people off the streets. In 2020/21 they worked with almost 700 people.

Outreach Workers persevered and were able to engage with many entrenched rough sleepers who had previously not accepted help, or people who had recently found themselves homeless due to the impact of the pandemic on precarious living environments.

SPEAR is grateful to all its partners and thanks them all for their dedication during the last year.
Check out the full list of award winners.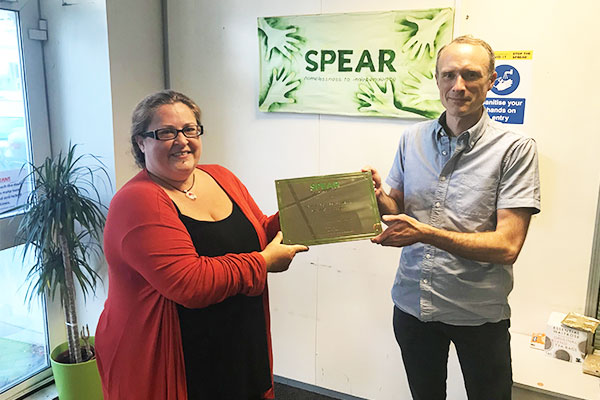 Community news on behalf of SPEAR London