Annual Full of Life Fair returns bigger and better for 2022
22 August 2022
Richmond Council's annual Full of Life Fair is back at Twickenham Stadium on 23 September!
The Fair expects to welcome over 1,000 residents, with a bigger offer than ever to provide older residents and carers with the information they need to age well, live more independently in their own home and connect with the support available in the community.
There will be more than 70 local stalls and activities on show, representing a wide variety of local services, businesses, groups and organisations.
Those who come along will have the chance to seek advice from local professionals about health options, social care and find out how to get involved in local community groups and meet new people. There will be free refreshments, a range of workshops and a limited first-come, first-served free lunch. Visitors must pre-register for the lunch offer.
For the first time, the Fair will feature demonstrations showing people how to make the most of using technology in everyday life that supports independent living. There will also be opportunities to improve and learn new digital skills.
Visitors will have access to practical clinical services, such as blood pressure checks, advice from community pharmacists and COVID-19 jabs and can try activities ranging from dancing to mindful meditation. There will also be a number of professional talks to choose from throughout the day, digging into subjects from avoiding cyber scams, to cancer prevention to tips on managing energy bills.
Residents and carers unable to attend the main fair will also have the opportunity to get involved in a range of local community events from late September into mid-October, through the Full of Life Fund, which supports groups and organisations to host their own celebrations as part of the national Silver Sunday. Details about these events will be released in early September.
Cllr Piers Allen, Lead member for Adult Social Care and Health and Chair of the Richmond Health and Wellbeing Board, said:
"We are thrilled to be able to invite our residents to this free event full of fun, information and practical services again after two years away due to the COVID-19 pandemic.
"Through this event, we aim to celebrate the immense contribution that our older residents and carers make to our borough, but also, importantly, to provide the many people who attend with up-to-date information about the huge amount of resource and support available to them within the community.
"It is particularly important to us that those Richmond upon Thames residents who are physically or emotionally isolated get a chance to fully benefit from all that the Full of Life Fair has to offer. In addition to seeing what's on offer in the borough, it's a chance to meet other people at the same stage of life, forge friendships and build local support networks.
"In that spirit, I would like to ask those planning to attend to please help us reach residents who are more isolated. If you have a neighbour, carer or friend who you think would benefit from this event, please do share this information with them.
"We hope to see you at what is sure to be a day to remember!"
Registration to attend is now open. Find out more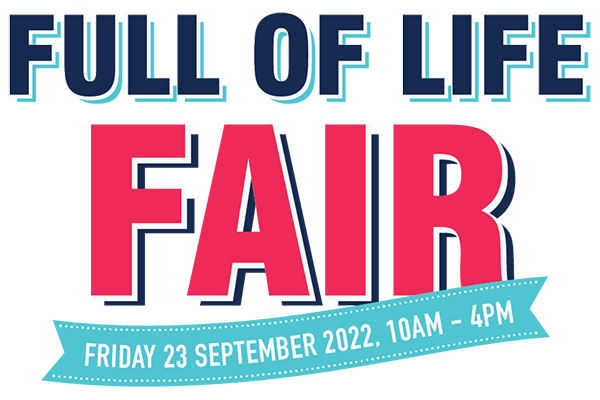 Updated: 14 September 2022