New community garden project opens at Ham Library with children's classes set to begin next week
4 August 2022
A new community garden project got off to a brilliant start last week, as library staff and volunteers worked to extend the existing community garden at Ham Library.
Two raised beds and two mini planters were installed, as well as a new bird and bug water bath. Bird boxes are currently being built to be installed in the autumn. The focus of the garden is to attract more pollinators, as well as provide opportunities to educate and engage the community. Each plant chosen for the garden has a specific use, such as being a medicinal herb or an important source of food for pollinators.
A new, free children's gardening and nature club will begin at Ham this month which will make use of the new garden. 'Seedlings Grow Gardening Club' will meet every Wednesday from 11am to 12 noon during the school holidays, beginning on Wednesday 10 August. Children will get the opportunity to plant seeds, learn about plants, insects and pollinators, and have a go at nature themed arts and crafts.
Find out more about Young People's Library Services.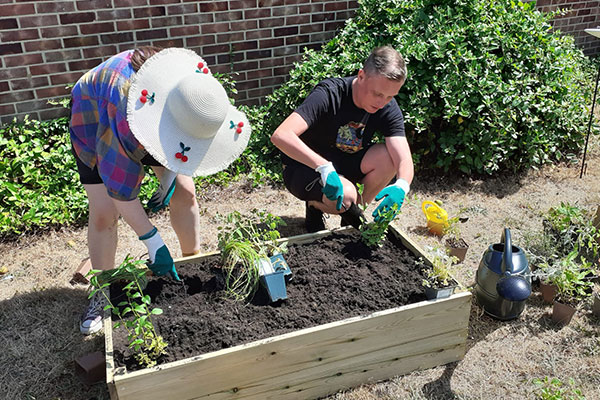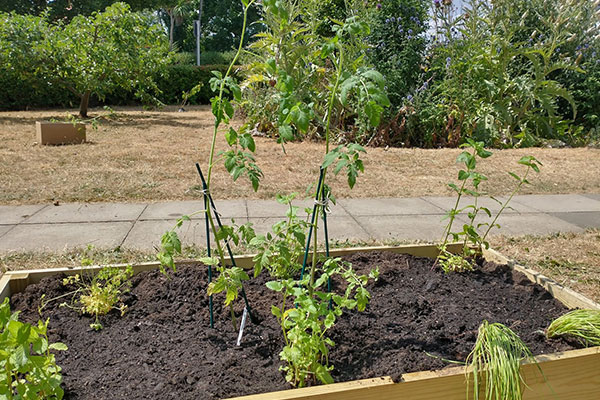 Updated: 14 September 2022