Health Bus back in Richmond next week
30 August 2022
Our 'come and have a chat about your health' bus will be in Richmond on Monday 5 September and Tuesday 6 September to answer any health questions and to offer free services to help you remain healthy and well!
On Monday from 10am to 3pm the bus will be parked on Back Lane, Ham, TW10 7LF.
Then on Tuesday 11am until 6pm it will be parked at York House on Richmond Road, TW1 3AA.
The mobile, pop-up health clinic will be able to provide you with:
General health advice, for you or your family
More information about accessing local health and wellbeing services
Blood pressure checks
Help to stop smoking
Information on preventing and reducing your risk of a number of diseases, including diabetes, cancer and heart disease
Information about the COVID-19 vaccine, including the offer of the vaccine if you have not had it yet or need one of your doses
Information on immunisations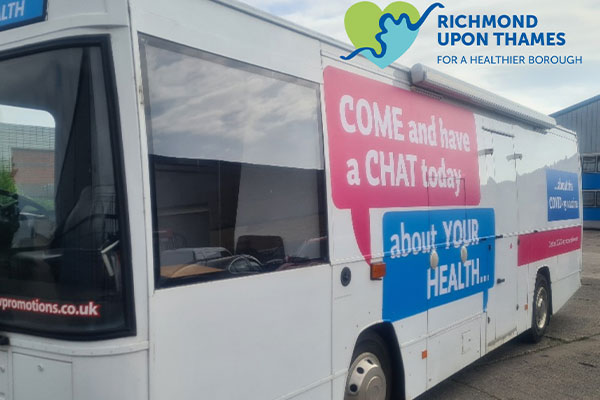 Updated: 14 September 2022