Help reduce the risk of developing dementia by staying physically active
8 August 2022
A lack of regular physical activity can increase your risk of heart disease, becoming overweight or obese, and type 2 diabetes, which are all linked to a higher risk of developing dementia. 
By taking part in regular physical activity, your heart will beat faster, increasing blood flow to the brain and body.
Dementia is not a single disease but is a term used to describe the symptoms that occur when there is a decline in brain function. It can affect memory, thinking skills and other mental abilities.
The NHS recommends that adults should do at least 150 minutes of moderate-intensity aerobic activity each week, such as jogging, brisk walking or cycling. Strengthening exercises are also recommended twice a week, for example aerobics or gardening.
Living in Richmond upon Thames means you benefit from having more green spaces on your doorstep than in any other London borough. A great way to ensure you are exercising enough is to explore the 128 parks and areas of open space.
If you are not very active, the monthly wellbeing walks and accessible walks by the Parks team are a great way of increasing your physical activity. They are free, organised group walks for anyone wanting to get more active and explore the borough. The wellbeing walks are held every month in different locations and last up to 90 minutes. The accessible walks welcome people with limited mobility or walking aids, those in wheelchairs, families with pushchairs, or people who prefer to walk at a slower pace. View a list of the walks and you can register your interest by emailing parks@richmond.gov.uk or phoning 020 8401 6837.
This is part of a new campaign to increase awareness of the healthy behaviours you can adopt which may help reduce your risk of getting dementia.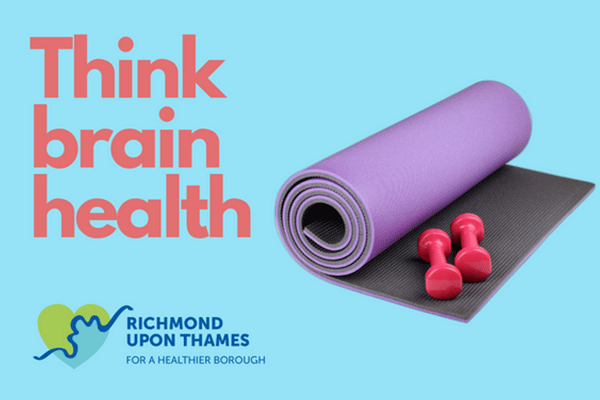 Updated: 14 September 2022