Make a difference this Christmas
Date: Tuesday 11 December 2018
Author: Councillor Piers Allen
Title: Cabinet Member for Adult Social Services and Health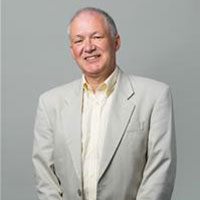 It was a privilege a couple of weeks' ago to take part in the Community Heroes Awards (recognising local people who have made a difference to the local community) and give out some of the Dignity In Care Awards to carers, rewarding those individuals who deliver outstanding care with dignity to residents in the borough. The winner of the Community Project of the Year (and overall winner on the night) was the Christmas Day Dinner Richmond, for their contribution to the community by organising a Christmas dinner for 50 young adults aged 18 to 25 who have recently left the care system. This project provides a refuge for young care leavers, giving them a wonderful day and creating new positive memories.
The project is in its second year in Richmond, led by local volunteer and NHS worker Sian Thomas – a great example of translating compassion into practical action. The national Christmas Day Dinner initiative was inspired by writer and  performer Lemn Sissay, a care leaver himself, who wrote and performed the powerful, inspiring poem Making a Difference  – very much a poem to be seen and heard aloud.
We all have an opportunity to make a difference in our communities this Christmas, whether it be visiting a neighbour and ensuring they are safe and warm, offering to volunteer through your local neighbourhood care group, and also by ensuring we keep ourselves and our families well this winter.
Across our local NHS, staff will be working around the clock to deliver the best possible care to more patients than ever before. We can help them by knowing what best to do if we need urgent or emergency care, particularly over the Christmas period.
There are some good hints and tips available through the Council's Winter Health page and Richmond NHS, but the best place to start may be your local pharmacy, who as well as offering advice and over-the-counter medicines, may also be able to offer you a flu jab – it's never too late. Meanwhile, NHS 111 offer 24-hour help and advice and will be able to point to where you can receive extended hours help from a local GP or make an appointment at a local urgent treatment centre. All this will help reduce demand on our local hospitals' emergency care departments, so that they can attend to those most in need of A&E treatment.
I wish you a healthy and happy New Year, and to all our NHS, social care and voluntary groups a peaceful Christmas and vibrant New Year, with the phones and emails bringing in lots of new volunteers!
Updated: 30 November 2021