A role of small victories
Date: Tuesday 25 September 2018
Author: Councillor Rob O'Carroll
Title: Disability Champion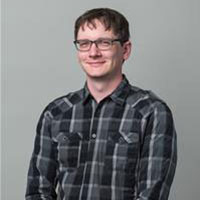 A blank page is both the most liberating and daunting thing to be presented with.
It's the first time the Council has had a Disability Champion. When I accepted the role, I asked what it entailed and was told to represent the views of the disabled communities to the Council. The devil is, as they say, always in the details. After much thought, I came to the conclusion that my time would be best spent acting as a bridge between the numerous, passionate community groups in the borough and their council. To this end, I have been meeting with a few of them and there are many more I have yet to meet.
Just being announced as Disability Champion had me in contact with some passionate advocates for their communities. From these people I have, for example, learned about the importance that one use plastic bendy straws have for some disabled people, the difficulties faced by deaf people in accessing the cinema and computer games, and the problems that can be caused by the placement of charging points for Electric Vehicles.
Some of these things might seem very trivial matters to some people, but we are facing an epidemic of loneliness in this country, and the disabled communities face additional difficulties socialising due to barriers to them accessing social events which others do not have or notice.
This is going to be a role of small victories, especially in these times of tightening budgets, but to achieve these victories I need to know what the issues are. To this end, I welcome any member of the disabled community, be they physical, mental, social, visible or not, to contact me either by email or through my Twitter account - Cllr Rob O'Carroll.
I look forward to hearing from you!