A summer of health campaigns, anniversaries and Enza's reprise
Date: Monday 13 August 2018
Author: Councillor Piers Allen
Title: Cabinet Member for Adult Social Services and Health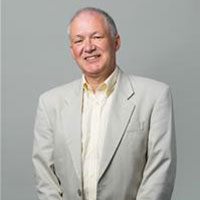 Whilst the temperatures have started to drop, this summer has topped the famous heatwave of 1976 and for some who thrive in the heat, this will be a mark of a glorious summer; for others, it will have been an uncomfortable time trying to keep cool and well. The Council have been relaying some of the messages from the NHS and Public Health England, giving health advice on drinking plenty of fluids while moderating alcohol intake, looking out for others, keeping out of the sun during the hottest part of the day, as highlighted in the Healthy Summer Quiz.
This summer has also marked the 70th anniversary of the founding of the National Health Service in 1948. The NHS at 70 anniversary has made me think how best the Council can work with our health and wellbeing partners to keep people in the borough healthy and the role that prevention and health promotion should play in this. The King's Fund , a UK charity who aim to improve health and care in England, carried out a poll earlier in the year which showed there was a clear recognition that more could be done to prevent ill health and promote healthy lifestyles to relieve pressure on the NHS.
They also saw a role for both the NHS and government providing more information and support to help people live healthier lives and that the role of the NHS was a balance between keeping people healthy and treating people when they became ill.
The Council and its Health & Wellbeing Board are reflecting on this in the context of developing our local health and care plan, but the importance of initiatives (such as our local stop smoking services, free health checks for the over 40s and the others services to help residents maintain a healthy and balanced lifestyle, summarised on the Wellbeing and Lifestyle webpage). The challenge to address  existing health needs in Richmond cannot be underestimated, not least my own risk warning for preventing type 2 diabetes
And, without wishing to usher in a further unwelcome autumnal nip to summer's end, our local hospitals and GP surgeries are already gearing up for Winter and acting on the important role that flu vaccination can play in reducing stress on our overstretched NHS services. This is particularly poignant this year, given this summer also marks the 100th anniversary of the 1918–1919 global influenza pandemic and the reprise of a nursery rhyme from that time:
I had a little bird,
Its name was Enza.
I opened the window,
And in-flu-enza.