Book opens on Literature Festival 2018
Date: Tuesday 30 October 2018
Author: Councillor John Coombs
Title: Cabinet Member for Arts, Culture and Sport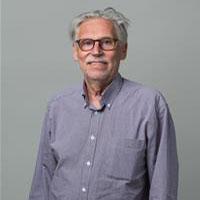 The Richmond upon Thames Literary Festival is back this week for a month-long cornucopia, bringing a host of authors to various venues around the borough. It starts on Friday 2 November at The Exchange, Twickenham (7.30pm) with Angela Saini's timely talk 'Inferior: How Science got Women Wrong' exploring the real place of women in science.
Some of the highlights of the first week include Stuart Hobday's 'Encounter with Harriet Martineau' at Orleans House Gallery, Sunday 4 November (12 noon) in which he introduces the radical nineteenth century writer; Wendy Cope's 'Anecdotal Evidence' at The Exchange, Twickenham, Monday 5 November (7pm) discussing her new collection of poetry and Terry Waite's 'Solitude' again at The Exchange, Twickenham, Thursday 8 November (7.30pm) based on his own and others experiences.
The main festival continues until Sunday 25 November and people may still be able to pick up brochures from their local library. However, as they are always very popular, details are available on the Richmond Literature Festival website. Tickets for all the talks may be bought at this site but they are always on sale on the door or from Orleans House Gallery.
In recent years, alongside the main festival, a children's and families programme has developed and this year's is particularly inspiring. This Sunday's late morning event at the Riverside Room, Richmond Old Town Hall (11am) looks like a real family event. Joseph Coelho and Fiona Lumber, writer and illustrator of picture book 'Lunar Loves Library Day' will be making sure all have a fun filled morning of interactive storytelling and live drawing. A must for all ages three and over. My thanks go to all the authors and publishers, partners and venues who make the festival possible.
I hope you all get along to those events that pique your interest and encourage you to book your tickets to avoid being disappointed.