Engaging with the community
Date: 5 September 2018
Author: Councillor Michael Wilson
Title: Cabinet Member for Equality, Communities and the Voluntary Sector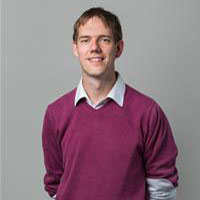 I recently met with a number of different groups in Teddington to discuss the previous administration's unpopular 'Community Hub' proposal. It's clear that when the council needs to make decisions about important projects, not only is the outcome important, but residents need to feel like any engagement is open, honest and two-way. Sadly in this case, people didn't feel that way.
This is also one of the reasons why the new administration has ditched the 'Cabinet Roadshow' that trundled very slowly around the borough. Not only did it fail to offer any real engagement, it was pot luck when ten people like me would turn up for a couple of hours and then disappear, never to be seen again for another four years. This was not community engagement.
Over the next few months we are starting to hold 'Community Conversations' where ward councillors (the people who you can hold to account) will be engaging with you on local issues. This is the start of changing engagement in the borough. However, engagement is pointless unless we give those involved the ability to make an impact upon their community. We also need to give people who are not involved a reason to engage and also help remove any barriers.
The new administration will be bringing forward proposals that will hopefully empower both residents and ward councillors so that they can make a difference to where they live and represent. The pilot meetings in the autumn are also going to ask councillors and residents to think about how they can reach the 'unheard' voice - children and young people, disabled people, ethnic and religious minorities, people from the LGBTQ+ community, residents from our deprived communities and others who don't tend to get heard.
Alongside the regular and evolving 'Community Conversations', I want to see an outreach programme that ensures the voice of those who are often unheard are not only heard but amplified at a local and borough level. With the changes to make our council more democratic and accountable, the community conversations will help cement engagement and fairness into the foundations of all that we do.
Later this year we will also be recognising our 'Community Heroes'. This is your opportunity to nominate people who make a difference locally. This is the first time awards will have specific categories, a sign of the breadth of voluntary work being done across the borough. The deadline for nominations is 15 October and you can find out more by visiting our Community Heroes page.
I was recently contacted by someone who noticed a 'dedicated' bench by Richmond Bridge had been vandalised. This bench had been dedicated to a couple who died in Auschwitz and we were unable to make contact with the family or people who had made the dedication. Thankfully we managed to find a replacement bench and we reinstated the dedication.
The dedication reminded me that we are a borough made up of many different individuals with diverse stories. Engaging, recognising and remembering those lives and stories will help improve our borough for everyone and I look forward to hearing a few more through the Community Heroes nominations.
Updated: 30 November 2021