Hello from the new Tenants' Champion
Date: Tuesday 11 September 2018
Author: Councillor Jim Millard
Title: Tenants Champion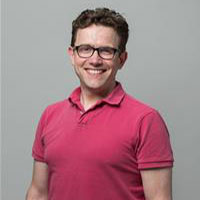 I'm the Tenants' Champion at Richmond Council and my role involves helping residents who have long-running, unresolved issues with their social housing landlord. Since I took up the post we have received an unprecedented influx of new cases, and I have been working hard, along with my support officer, to resolve them.
When someone gets in touch the first thing we do is to contact them and talk to them about the issue in depth, taking the time to listen and understand what's going on and what needs to be done. I think when someone is in the middle of a difficult experience, which has been going on for some time, it's so important to feel properly listened to and understood.
What happens then depends very much on the issue. The fact I am independent in the dispute is important and I work hard to gain the trust of all parties involved. A key thing I have learnt about this role is the importance of being fair. Where I think a housing association or other body has done everything they can reasonably be expected to do, I will say so. Where they are at fault, or I think they could do more, I will be equally clear about that.
Talking of fairness, I think it's important to say that most of the time Housing Associations do a very good job. As an example, Richmond Housing Partnership, who provide a lot of the social housing in this borough, have received over 55,000 contacts from residents since April. The majority of these issues were resolved within two days, which is pretty impressive. It's a similar story with other housing associations. Of course, they can't always get it right and those are the instances that local councillors and we at the Tenants' Champion service tend to hear about.
Some of the most complex cases involve anti-social behaviour. In these situations, it's important for different agencies such as the police, social services and the council's anti-social behaviour team to work together closely with housing associations. We, as councillors, can sometimes have a useful role in encouraging and facilitating this, and the Tenants' Champion Interagency Forum was set up to do just that. I'm pleased to say on a case-by-case basis I have generally found housing associations working very closely with other agencies. A huge amount of work is done by some very dedicated people, but because the work is confidential they cannot say very much about it, and this can cause a bit of a problem with public perception, particularly amongst those who are living around the difficult behaviour. In these situations I want to make a difference by telling people just how much work is being done behind the scenes.
The Housing Associations we work with welcome our involvement and scrutiny because they want to be the best they can be. They are set up to run things in the best interests of their residents and they understand it is important that residents get a chance to have a say in how things are run. I am a big fan of people getting together to make a difference to their neighbourhoods. Engaging properly with residents is really important to this administration. We want to ensure that all residents, including the most vulnerable in our society, get a chance to have their say, and we expect the same of the housing associations that we work with.
If you need advice or assistance please don't hesitate to get in touch with me.