Date: Tuesday 4 December 2018
Author: Councillor Robin Brown
Title: Cabinet Member for Finance and Performance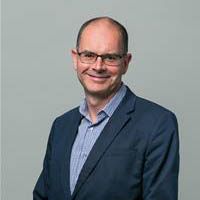 The nights are drawing in. The leaves have fallen. The Christmas lights are up in the streets and the TV ads are encouraging us all to shop for the big day. It's a time to curl up in front of the fire, snack on a mince pie and watch a good film.
But for too many local people this is not a time to look forward to, but to worry about. For those who are struggling to get by, the winter season brings extra pressures. How to afford any kind of presents whilst making sure that there is enough warm clothing, food on the table and that the house is heated properly? These are real challenges which can lead to impossible choices or unwise and unaffordable borrowing.
We recognise people can need some extra help during winter. Our Local Assistance Scheme can make fuel grants of up to £85 per household for those on a low income including pensioners. You can apply for this even if you are getting help from other sources. The Council's website has details, or you can pick up a form from your library.
The government runs the winter fuel payment scheme for pensioners. This provides £100 to £300 assistance depending on circumstances. It is available to everyone who qualifies regardless of means.
The government will also provide an extra Cold Weather Payment if the temperature is below freezing for seven days in a row. This is an extra £25 for each period of seven days and is available to those on certain benefits. Worth remembering when there's a cold snap.
Charities can also help and in particular the Hampton Fuel Allotments Charity will support families and individuals on a low income with grants to cover electricity and gas costs. They provide benefit in the areas of Hampton, Hampton Hill, Hampton Wick, Teddington, Twickenham and Whitton.
Finally, the Council helps to fund Citizens Advice who can advise people who are worried about their finances. Their service is free, confidential and impartial. They aim to empower people to resolve their problems and change their lives for the better. Citizens Advice Richmond can also offer advice by appointment to help you save money on your energy costs this winter. Please do talk to them if you are finding it hard to cope.
I hope that all the residents of our wonderful borough will be able to stay safe and warm through this winter time.