Date: Tuesday 24 July 2018
Author: Councillor Liz Jaeger
Title: Deputy Leader and Cabinet Member for Housing and Community Safety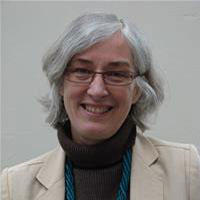 With the school holidays upon us, and the hot weather continuing, things look set for an enjoyable summer.
Before heading outdoors or on holiday though remember to take steps to keep yourself and your belongings safe so your summer break is all smooth sailing and is not ruined by any unwanted surprises.
Summer sees us out and about much more, and many more of us cycling to get around. Pedal cycle theft is one crime that peaks in the summer months, so if you haven't yet got your bike security marked, it's a good time to get that done. Local bike shops sell marking kits and can also advise on how to avoid becoming one of the more than half a million victims of bike crime across the country each year.
Bikes are best locked to immovable objects, ideally purpose designed bike racks in a well lit public place. If you don't think there are enough bike racks where you need them, let the council know.
And do be considerate of others. Pavements are for pedestrians.
Bikes of another kind, mopeds, in the wrong hands can be a vehicle for snatch-and-grab crime. Having peaked last year, moped-enabled crime still remains a big concern. If you are out and on your mobile phone, be alert to your surroundings and make calls in a place where you can see all around you.
That said, it is worth remembering that Richmond is among the safest boroughs in London, and we want it to be the safest. Crime prevention is key. We can help our stretched police by being their eyes and ears. Always report crimes, even if it seems they've got clean away, as this helps build a picture of what's going on.
Neighbourhood Watch is one great way to play a part in keeping your own area safer and can build a good sense of community. If you aren't already part of a scheme, your local police can advise who to contact.
Keeping safe isn't all about relying on the police, it is a partnership effort, with the council and many other partners in the loop. An interesting fact I learned last week from our fire service is that there are more water deaths in the borough than fire deaths. Food for thought.
Finally, if you are heading out to the splendid and free Richmond Riverside Music Festival on the first weekend of August, there are crime prevention seminars about fraud and scams on the hour, every hour, at the Old Town Hall on the Saturday and Sunday, 11:00am to 4:00pm.