Marking International Day of Friendship
Date: Wednesday 1 August 2018
Author: Councillor Michael Wilson
Title: Cabinet Member for Equality, Communities and the Voluntary Sector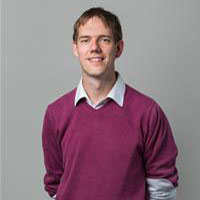 On Monday 30 July we marked International Day of Friendship. I wanted to use that opportunity to highlight a group of people within the voluntary sector who provide befriending services for residents across the borough.
You wouldn't think in such a leafy and affluent borough we would have a problem with isolation, but many people do feel lonely and cut off. This can be due to many reasons, such as busy commuter lifestyles, or for many older people because family have either moved away and partners and friends have died.
Whether or not it is people transitioning from work into retirement or the 50 per cent of over 75 year olds who live alone, loneliness is growing in our communities. There are many groups and organisations in our borough who have been tackling this issue for several decades but I wanted to highlight the work of our brilliant Neighbourhood Care Groups who help older people.
There are eight of these groups, many of which were established by volunteers who saw an unmet need in their community. They offer practical help and support to older people in the community through a volunteer driver scheme, shopping services and other forms of social interaction. Some organisations also run trips and offer fun activities for people who may otherwise struggle to get around.
I recently met with some of these organisations and was lucky enough to visit FiSH Neighbourhood Care in Barnes to hear about the brilliant work they do. Some of these groups have been around for many decades and they have been the glue to the support available in our community. They work in partnership with other groups and have also quickly adapted to the changing needs and the reduced level of spending on our communities by national and local government.
We have some brilliant things to do and places to visit in the borough, but not all of these things are available to people either because of cost or the lack of public and accessible transport to get to them. Our Neighbourhood Care Groups and their volunteers help remove those barriers and enable people to feel part of something and help improve their wellbeing.
As well as helping people who feel isolated, they also provide great opportunities for people to volunteer their time to make a difference to the communities in which they live. It doesn't matter how little time you can give, any will make a difference. It also enables you to make new friends and give something back to the area in which you live.
So, if you want to get involved either as a volunteer or if you know someone who would benefit from getting in touch with one of these groups, I urge to you to do so.
Philosopher and priest Thomas Acquinas said 'There is nothing on this earth more to be prized than true friendship', so let's mark International Day of Friendship by building some new friendships closer to home.
Contact Richmond Council for Voluntary Services on 020 8843 7945 or action@richmondcvs.org.uk to find out how you can get involved.