Marking International Youth Day
Date: Wednesday 8 August 2018
Author: Councillor Penelope Frost
Title: Cabinet Member for Children's Services and Schools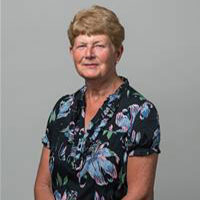 Many years ago, I had an admin post with a national voluntary youth service, and one of my tasks was to write a regular newsletter to keep in touch with our youth officers and youth workers across the country.
In those days detached youth workers spent their evenings seeking out young people who did not want to join youth clubs, and they often carried out important youth work with small congregations of young people under street lamps, joining assorted moths and other flying creatures attracted to the pool of light, keeping in touch with the groups of disaffected young people who felt they never quite fitted into the more organised activities on offer in the youth clubs. The youth workers knew the importance of safe spaces for young people, and this is the theme of this year's International Youth Day on 12 August.
The theme highlights four types of safe space: civic spaces to enable young people to engage in governance issues, public spaces for sport and leisure, digital spaces where young people can interact virtually across borders with everyone, and well-planned physical spaces to protect diverse needs, including protection from marginalisation or violence. Our own Richmond youth services score highly on all these indicators.
Recently I sat in one of the youth buses to chat with youth officer Ben Skelton, who showed me how the bus can provide a mobile safe space for young people in areas where there is no youth club - kitted out with lots of advice and information about how to stay safe from the harmful effects of drugs, alcohol, knife crime and other dangers.
Ben told me about the success of the recent event held by the NE Cluster Youth Team and the youth participation team to look at the rise in hate crime and prejudice in the UK in the last few years and ways to overcome it. Over fifty students attended from local schools, to explore the hard-hitting film made by members of Ham Youth Centre. They explored issues raised by the film such as media portrayal of refugees and immigrants, stereotyping of different groups and the relation between hate crime and racist bullying in school or on social media.
Ben's comment to me was 'It was evident that many young people had not had the opportunity to delve in to these issues previously. When we live in a time where there is more polarisation and tension between ethnic and religious groups than since the 70s and 80s it is essential that young people are trained in critical thinking and to value diversity and tolerance.'
Ham Youth centre is also home to TAG Youth Club, set up specifically for disabled young people. Lead Youth Worker Giles Hobart told me how important it is for their young people to meet in a safe and caring environment, and commented on how lucky we are that Richmond has been able to keep its youth provision although many Youth Centres across the country have closed. TAG holds the London Youth Gold Quality Mark, accredited by City and Guilds, and is the only youth provision in Richmond to do so. The quality of their work is well recognised by parents across the borough, and TAG boasts its own radio station where young people can interact across borders in exactly the way that the International Youth Day promotes in its safe spaces.
Richmond's youth services have a lot to celebrate, and I hope we will continue to do so for many years.