New Local Plan updates planning policies
Date: Tuesday 3 July 2018
Author: Councillor Martin Elengorn
Title: Cabinet Member for the Environment, Planning and Sustainability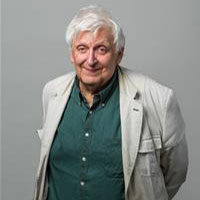 The inspector's report clearing the new Local Plan for adoption was received at the end of April, just days before political control of the Council changed hands. Although there is much common ground between the outgoing and incoming administrations as to the appropriate planning policies for the borough, there are differences in emphasis and in our perceptions of the borough. Therefore, while the previous administration saw it as made up of 14 villages, the present administration sees it as five towns, or major centres, plus a number of former village centres joined together by suburban development and outstanding open space. Some of the narrative, though not generally the policies in the new Local Plan, reflects the 14 village perspective.
The new administration has also inherited a recently completed series of village planning guidance supplementary planning documents intended to provide character assessments for each area to guide the design of new development. The new administration believes that, as written, these are of limited value, that the borough-wide design guidance documents remain valid and of greater assistance, and that there is more room for good modern design than the plan as drafted implies. A borough so rich in listed buildings from past centuries should be looking to add to their number. We will be reintroducing independent design review arrangements as encouraged by national and regional guidance.
The new Local Plan is intended to provide a strategic planning framework for the borough for the next 15 years in line with national and regional planning policies. It sets out a vision and a framework for the future development of the area, addressing needs and opportunities in relation to housing, the economy, community facilities and infrastructure, as well as a basis for guiding development decisions to ensure a greener borough by safeguarding the environment, adapting to climate change, improving air quality, and protecting our parks and green spaces.
The Local Plan seeks sustainable growth and transport, protecting and improving main and secondary shopping centres. The plan strengthens the economic focus and protection of employment land, and seeks opportunities for affordable workspace. This administration supports the Mayor of London's emphasis on car free housing developments as part of sustainable travel. The Local Plan provides the basis for meeting local priority needs, including for education and training and communities. The plan prioritises affordable housing contributions from all sites to maximise delivery of genuinely affordable housing in the borough and allows for scrutiny of viability evidence.
We will now be working on more detailed guidance to support implementation of the plan.