Protecting architectural and historical character in the borough
Date: Tuesday 23 October 2018
Author: Councillor Martin Elengorn
Title: Cabinet Member for the Environment, Planning and Sustainability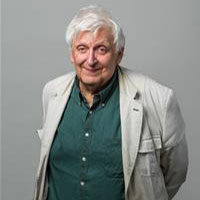 The Council's conservation team has now completed its fifth and final tranche of work on proposed new or extended Conservation Areas (CAs). These are areas of special architectural or historic interest, the character or appearance of which it is desirable to preserve or enhance. Designation results in higher standards being applied to planning or advertisement applications and greater protection for trees
Proposals for new or extended Conservation Areas are subject to rigorous appraisal to ensure there is indeed a distinct and special architectural or historic character and are also subject to consultation.
The recently completed tranche comprises mainly Victorian and Edwardian buildings. Some are Buildings of Townscape Merit (BTM) but inclusion in a CA gives them greater protection. Most are in Teddington or thereabouts and residents will be consulted later in the year.
Examples of buildings within proposed new CAs
On the basis of illustrating by example the rest of this note gives examples of some of the best buildings within the proposed new CAs of Broad Street and Church Road, Teddington.
Hogarth Pub (formerly The Britannia)
Replaced a beer shop in the later 19th century.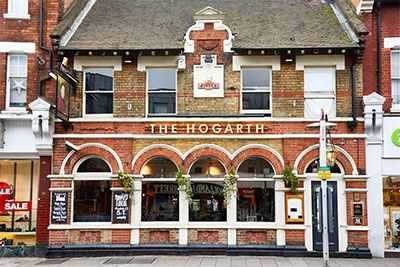 Church remains
Both the war memorial cross and the last remaining gate pier of the old church of St Peter and St Paul will be recommended to be designated BTMs. The Victorian church demolished in the 1970s was one of the lesser works of George Edmund Street, best known for the Royal Courts of Justice in the Strand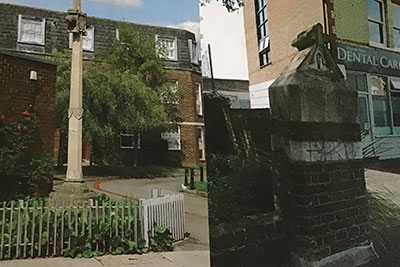 Barclays Bank
This is the only stone-fronted building in the vicinity and, unusually for the late 19th century, is classical in style. The original main entrance through a Doric porch located at the chamfered corner was unfortunately blocked some years ago and made an ATM location. The ground floor is stone banded and there are pedimented windows on the first floor. The second floor has smaller rectangular windows and a dentilled cornice leading onto the parapet with fine chimneys.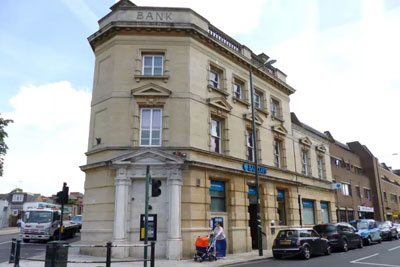 31 Church Road
This was used by C.H.Moss Monumental Mason in 1883. The building is constructed in brick with decorative carved stonework around the fenestration and a carriageway entrance to the workshop at the rear.
Consultation
We are currently undertaking a consultation on extending six existing Conservation Areas and designation of nine new Conservation Areas. If you would like to have your say in that consultation you can do so up until Monday 3 December.