Making our streets safer for everyone
Date: 21 November 2018
Author: Councillor Alexander Ehmann
Title: Deputy Leader of Richmond upon Thames Council and Cabinet Member for Transport, Streetscene and Air Quality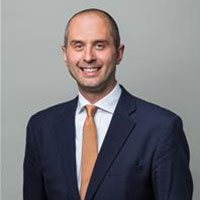 I want our children to feel like they can walk and cycle to school without fear. This week is Road Safety Week and we've been hearing from some local children about how safe they feel on our roads.
The week gives us an opportunity to think about the nature of our streets in Richmond borough and whether or not we have achieved the right balance in our community between safety and speed.
Those of you who have attended one of our fledgling Community Conversations will know that recently we found the average mean speed across our borough's road was 21.9mph. Perhaps more tellingly, however, was the percentage of drivers that were recorded exceeding existing limits in the borough - a startling 12.1%.
This figure certainly made me sit up and pay attention. I want this borough to be a trend setter but unfortunately at the moment we're leading the pack in the wrong direction. At a time when outer London road casualties have decreased by 2 per cent, Richmond has seen a 2 per cent rise. 
Figures also show we experience 436 slight accidents a year – at a cost of £22,300 per accident.
These are trends that need to end. The cost to lives and pockets is just not worth it. If we reduce slight collisions by just 6 per cent it would not only save lives, it would generate more than £575,000 of savings – it means the introduction of a lower speed limit would pay for itself in just over a year.
No article on road safety can fail to acknowledge the crucial role that speed plays in these avoidable incidents on our roads.  Regardless of what the main cause of an accident is, speed is always factor and a reduction in speed will always diminish the impact when an accident occurs.
Reducing vehicle speeds makes our roads less hostile and safer for everyone who uses them. In fact, the chance of a pedestrian being killed drops form 20 per cent to just 2.5 per cent when the speed they are hit at drops from 30mph to 20mph. When people feel safer they are more likely to choose to complete journeys by walking or cycling – after the introduction of 20mph in Edinburgh they saw a three-fold increase in cycling to school.
I would ask you all to listen to the children who want our roads to be safer, and to do everything you can to make this borough safer and healthier.