Summer fun in Richmond upon Thames
Date: Tuesday 17 July 2018
Author: Councillor John Coombs
Title: Cabinet Member for Arts, Culture and Sport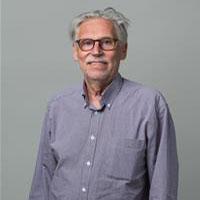 Some of us can remember 1976, when the summer seemed to last for months and the heatwave continued right through the school summer holidays. This year is beginning to look the same. Back then, an era before social media, many kids were left to entertain themselves after spending a two week break away with their family. That may still be the case today for some, but it doesn't need to be.

Over the long summer break, the Culture team have put together lots of affordable activities your family can enjoy which don't involve computer screens.

Many of these activities are age related so finding something for your youngster should be easy. Given they are likely to have good computer skills, they should be able to navigate Richmond's website to find all that is on offer.

Among my favourites are:

The Summer Reading Challenge, a challenge for those up to 11 years old to read six library books from late July to the beginning of September with a prize on offer for everyone completing it. This year's theme is 'Beanotown' and readers are tasked with collecting stickers to help them find the buried treasure on the map of Beanotown.

There are a series of swimming lessons at Teddington Pool and Pools on the Park for children looking to get active this summer. We also have family tennis memberships on offer for children and parents keen on picking up a racket.

Down at Orleans House Gallery in Twickenham there are creative summer activities for all ages, including a series of workshops and programmes for the whole family inspired by the nature surrounding the gallery. A must see whilst you are at the gallery is the newly refurbished Octagon Room which has been returned to how it looked when built in the eighteenth century, gold galore!

Now is the time to explore what's on offer and booking couldn't be easier.