Supporting our EU neighbours, friends and community members
Date: Thursday 12 July 2018
Author: Councillor Geoff Acton
Title: Cabinet Member for Business, Economy and Employment (including property)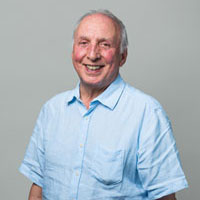 Our administration is unashamedly pro-European. We believe that the diversity of backgrounds, languages and cultures that being part of Europe brings to this borough and the whole country is something to be proud of.
Supporting EU citizens living in Richmond upon Thames is one of our central commitments and we will be working with community groups and NGOs to provide as much information and advice as we can during the next 18 months.
Indeed, this week EU citizens living in the borough were able to go along to a free public information evening in Richmond to get updates on the latest developments in the Brexit process and to find out how they can protect their future in the UK.
If you couldn't make it, Citizens Advice Richmond will be placing the copy of their presentation on their website so you can access the information. They will be adding more content to their website over the coming weeks, so if you are looking for more information please do visit their website. This is the first step following the Council's decision last year, to provide a grant to Citizens Advice to deliver a targeted advice service to European nationals living and working in our borough.
We have been very clear in our support for European citizens who live and work in the borough. They make an enormous contribution to our economy, and our communities. In fact, around seven per cent of our population are European citizens according to the 2011 census. They are our neighbours, our friends and our family, and they deserve our support. We are committed to make the process of remaining here as stress free as possible.
European nationals living in the borough and applying for a registration certificate or a document certifying permanent residence, have access to a new Passport Return Service at the Council's Register Office. All you need to do is bring your passport to be verified and copied and then we send the copies off to the Home Office allowing you to keep your passport whilst your application is processed.
Over the next few months as the country moves forward to leaving the European Union we will continue to lobby the Government for a fair deal for all of our European residents who are such valued members of the community. My message to the community is this: we hope you continue to make Richmond upon Thames your home and we want to provide the support you need to take the required steps to secure your status here in the UK.