Time to turn off your engines
Date: Tuesday 27 November 2018
Author: Councillor Penelope Frost
Title: Cabinet Member for Children's Services and Schools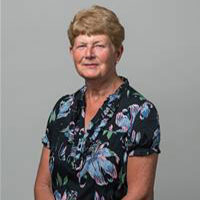 Everyone with children at our local schools, and people on foot or in vehicles passing by our schools, will be aware how much publicity is now being given to reducing car emissions around school entrances and playgrounds.
The reason for this is that air pollution is a major environmental risk to health, and I expect you have seen that it has been receiving increased media coverage in recent months. Research which has been undertaken at King's College, London estimates that air pollution has contributed to around 9,500 deaths a year in London in 2010, and it has been proven to cause illnesses ranging from eczema and itchy eyes to cancer and lung disease.
What's less well known is that air pollution is a particular concern for children's health, as it can stunt lung growth and affect lung capacity. In fact, research conducted through a major study by King's College, called the EXHALE study, found that the lung capacity of 8- and 9-year-olds in Tower Hamlets is 5% lower than the national average. You might think that Tower Hamlets is a long way from our leafy suburb, but this study should give us pause for thought about how we can protect our children from any of the damaging effects of air pollution. One small way we can make a big difference is to not idle our car engines.
Leaving engines running is a completely unnecessary and entirely preventable source of air pollution. And combating this is particularly important in locations where there are high numbers of idling vehicle engines, such as outside schools and hospitals and by bus stops.
Recently many of our local primary schools have arranged for notices to be displayed around their entrances and playgrounds, asking drivers to switch off their engines if they have come by car and are waiting to drop off or pick up their children. We also regularly host anti-idling days at level crossings and outside schools to raise awareness amongst drivers and encourage them to turn off their engines. A couple of these have taken place in recent weeks and there are more to follow in the new year.
Air pollution levels monitored by researchers during action days showed that pollution peaks on idling action event days were lower overall than on days where there were no events. Air quality monitoring shows that when stood next to an idling vehicle, pollution levels can be 10 times higher than the average air pollution levels for normal traffic use.
It is a clear indicator that if we can all remember to switch off our car engines when we are waiting in a car to pick up or drop off our children, we can cut down the effect of air pollution on our children's lungs by up to 10%. And better still – you know what I am going to say – take a walk or a bike ride to school, and help keep those polluting vehicles off the roads!
As a Council we are committed to making this a cleaner, greener borough and there will be more to come from us on idling in 2019 so keep an eye out! And in the meantime if you are at one of our level crossings or waiting to pick up your child from school please do switch off your engine.