We need a new deal for local Government finances
Date: 21 August 2018
Author: Councillor Robin Brown
Title: Cabinet Member for Finance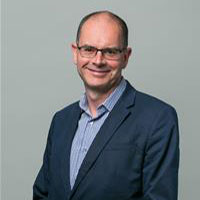 Council finances have been in the news recently. The troubles in Northamptonshire have hit the headlines and prompted a lot of comment. Does this story have any relevance for us here in Richmond and Twickenham?
The first thing to say is that a lot of Northamptonshire's problems are home-made. Poor decision making, financial mismanagement and unrealistic budgets all seem to have played a part. Add in a steep reduction in government grants and you have a recipe for disaster. A Council in crisis looking to save £70 million in an emergency budget. Proposing to close two thirds of local libraries. This can't be something any Councillor wants to be involved with.
I'm glad to say that Richmond is not facing such a cliff edge. But along with Councils up and down the country we are confronted by two big challenges – reduced funding and increased demand for our services.
Taking the funding side first. We raise much of our money locally – from Council Tax, a share of local business rates and charging for services like parking. But historically there was also a big grant from central government. This was shared out to Councils according to 'need'. We were never the biggest beneficiary of that system, but now, in the current year we are receiving…..zero. In future years there has even been a threat of a 'negative grant' i.e. we'd have to pay money in! (Yes, really). This is the continuing impact of austerity grinding down on local government.
All this whilst local people need our services more than ever. The biggest single budget under Council control is the £80 million we spend each year on Adult Social Services. An ageing population is putting huge strain on the system. But we all want to see vulnerable adults in our community receiving good quality care - from staff who are appropriately trained and paid.
Or take our Childrens' services. The cost of meeting special educational needs (SEND) is far more than the money we receive from the government to pay for it. Which is why I have been writing to the Education Minister Daman Hinds to highlight the issue.
We are determined that it won't be the vulnerable who suffer to make the books balance. So, we are challenging all areas of the Council to look for efficiencies.
We won't hesitate to introduce best practice from elsewhere. We will share services with other Councils to save costs where it makes sense to do so – but not because of ideological dogma.
We are determined to have Fairer Finances. But we will also look after your Council's finances responsibly. Ultimately though even the best run Councils are going to struggle. The circle of less money and more need can't be squared for ever.
Local government urgently needs a new deal!