Date: Tuesday 11 November 2018
Author: Councillor Michael Butlin
Title: Armed Forces Champion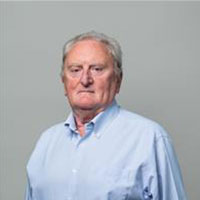 This weekend communities from across the borough will come together, as they have done every year since 1919, to mark Remembrance Sunday.
It is fitting that in this of all years, Remembrance Sunday falls on the 11 November. The day, one hundred years ago, that the guns finally fell silent. And so at 11am on the eleventh day of the eleventh month, the country too will fall silent to mark the end of the Great War and pay our respects.
On Sunday Councillors will be attending services held in Richmond, Twickenham, Hampton, Hampton Wick, Hampton Hill, East Sheen, Barnes, Ham and Petersham, East Twickenham, Whitton, and Teddington. There will also be a special commemoration service at St Mary's Church in Twickenham at 6pm on Remembrance Sunday, which everyone is invited to attend.
To mark the occasion York House will be lit up red this weekend. It is a small gesture to the enormous service given by thousands of men and women to their country.
Over the last few weeks the Royal British Legion have been out collecting as part of the annual Poppy Appeal. This year they are also undertaking a special Thank You campaign to mark the occasion of the centenary. If you haven't yet I do encourage you to support their fundraising efforts by purchasing your poppy this week.
Whether or not you are attending one of the Remembrance Day services in the borough, I hope you take two minutes at 11am on Sunday to pause and reflect on the great sacrifice that was made one hundred years ago, and on the contribution military and civilian servicemen and women have made and continue to make.
Lest we forget.