Date: Tuesday 02 July 2019
Author: Councillor Julia Neden-Watts
Title: Vice Chair Environment, Sustainability, Culture and Sport Committee)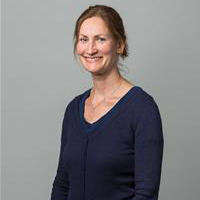 The season of summer fetes and fairs is in full swing, with many of us raising funds for good causes by eating strawberries, drinking Pimm and beer, and guessing how many breeze blocks are in the back of the van.
As well as being a Twickenham Riverside councillor, I'm a member of the PTA at St Mary's CofE Primary School, where the Summer Fair raises much-needed funds for classroom resources.
The downside of fun events such as fairs, parties, picnics and so on is that they can generate a lot of rubbish, which takes the shine off their success. Disposing of rubbish is energy intensive and polluting at a time when we should be reducing our consumption and considering climate change. So, can we keep the fun of the fair but in a more sustainable way?
This year at St Mary's, we drew up a bullet-point list encouraging all the parent volunteers to assess and reduce the single-use packaging on each stall, to sort waste and recycling into different boxes, and to remind fairgoers to reduce, re-use and recycle.
We invested in real mugs for teas and coffees, and re-usable cups for Pimm and beer, which we will share with the local church to use at their events. We supplied jugs of fresh water. We had a washing-up rota. We had a team patrolling the labelled bins, encouraging correct disposal of items.
At the end of the day, cardboard had been neatly flattened and stacked, the recycling bins and food-waste bin had been properly used, and the lids on the rubbish bins closed flat, with only half the number of sacks compared with the previous fair.
Having taken these steps, which seemed daunting at first, we can do it again and better next time, because more people will be familiar with what we are trying to do and why.
And the breeze blocks?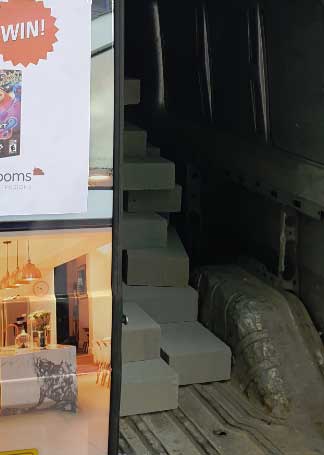 Our event was sponsored by a local business which thought it would be fun for fairgoers to guess the number of helium balloons in the back of a van. However, helium balloons easily escape into the air and get entangled in trees, hedgerows and waterways, where they don't degrade but threaten wildlife and blight the landscape. So, the company suggested breeze blocks instead, which don't blow away in the breeze and won't be discarded after one use.
For more information on waste minimisation and how to reduce, re-use and recycle, have a look at West London Waste where you could also win an upcycled wedding dress!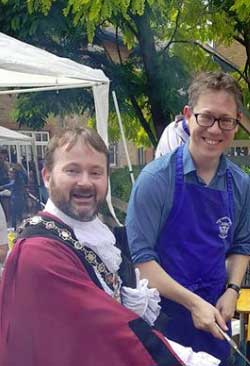 Here's a shot of my fellow ward councillors cheerfully helping out