Ask not what your country can do for you
Date: Tuesday 12 March 2019
Author: Councillor Alan Juriansz
Title: Assistant Cabinet Member (Voluntary Sector)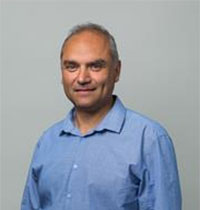 This week (15 March) is Red Nose Day when people come together to raise money for charity, highlighting the importance of the role that charities play in maintaining the fabric of our community.
Volunteering is fortunately very popular in our borough. There are literally hundreds of charities and non-profit organisations actively providing help and support, making sure our borough is one of the best places to live. Volunteering also provides the volunteer with an opportunity to get involved in the community. Not only to play their part but to have lots of fun meeting like-minded people doing things they enjoy.
In my role as a Councillor I have visited all sorts of projects, in Crane park at the shot Tower I met people working with the London Wildlife Trust and the Friends of River Crane Environment doing some great conservation work. 
At the Vineyard Project in Richmond I met people working with the homeless to make their lives better, not least food, clothing and legal advice.
At Off The Record I saw how important it is to provide counselling to young people and how reliant they are on volunteers to keep it going.
For many years I was involved in the Scout movement as a parent supporter and then as a Leader and it's great to see the scout movement growing strongly in the borough.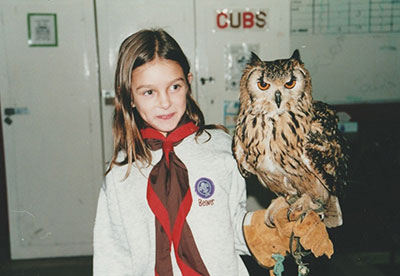 My daughter back when I was a Scout Leader
There are numerous day and community centres all dependant on volunteers. Homelink in Whitton is a fantastic example of how a handful of people with a vision can transform lives. It simply started as a lunch club in the church hall and has developed into an amazing facility providing stimulating day care for people with dementia while allowing their carers a much-needed respite. 
Richmond Council for Voluntary services (RCVS) is commissioned by the council to support all these groups. They have an excellent website on which you can find your ideal volunteering opportunity.
Whether it's working with children, the elderly, environmental conservation, sport or the arts, there will be something and some role that will appeal to you.
If you can't decide, contact them directly and they will match your skills and interests to find you the perfect opportunity.
A couple of weeks ago I attended a citizenship ceremony at the Queen Elizabeth Hall on the South Bank where people from each borough in London were given their certificates of citizenship from the London Mayor. 
What was really uplifting about the ceremony was how excited they all were, swearing oaths and making pledges to support our national values. They were committing themselves to do something for the country and the community. It made us all feel proud and the Mayor during his speech managed to include that famous quote of J F Kennedy "ask not what your country can do for you but what you can do for your country" perhaps a little over the top but even a few hours a month can make a difference.
Visit Richmond CVS and get involved.