Join us in making our borough idle free
Date: Wednesday 23 January 2019
Author: Councillor Alexander Ehmann
Title: Deputy Leader and Cabinet Member for Transport, Streetscene and Air Quality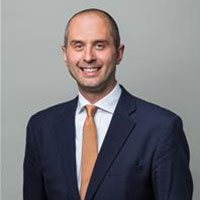 This week we are launching our campaign to make Richmond upon Thames an idle-free borough. It's a big part of our plan to improve air quality across the borough and a large part of this administration's agenda.
Idling cars produce the equivalent of 150 balloons of harmful exhaust emissions like cyanide, NOx, and PM2.5 every minute. And it's seen as a major factor in the 40,000 deaths a year which are linked to air pollution by the Royal College of Physicians. In short, it's killing us.
Although there are times where idling can't be avoided if you are in traffic, there are still times where you should be turning your engine off, particularly if you're waiting outside schools and businesses, and at level crossings.
We want to challenge the misconceptions which contribute to idling. For instance that it's important to keep your engine running so it stays warm. That's not true -  engines keep warm for 20-30 minutes after being switched off. Idling does far more harm to your car and your wallet than anything else. It is bad for your engine and it's a waste of fuel (up to a gallon or more of fuel is wasted for every hour an engine idles).
Richmond upon Thames is a borough renowned for its clean, green image. We are proud of that image and we want to preserve it. We want our children to enjoy the same quality of life we do.
So, from 1 March drivers who are caught idling and refuse to turn off their engines when asked will be fined up to £40. That's not a move the Council makes lightly. We hope that between now and March people will realise how much of a cost idling has on both their health and their wallets and make a positive change.
In the meantime, we will also be working closely with our schools and business community to raise awareness of the costs from idling and encouraging them to join our efforts to combat this.
I hope you will pledge your support for our campaign and encourage your friends, neighbours and family to do the same. It is my ambition that this becomes an idle-free borough and with your help I am sure we can make that happen.
Support the campaign by visiting the idling page.