Brexit will impact business but we stand ready to offer support
Date: Wednesday 16 January 2019
Author: Councillor Geoff Acton
Title: Cabinet Member for Business, Economy and Employment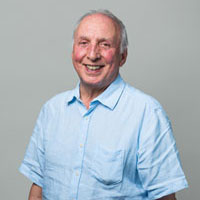 These days it's hard to find a Brexit-free discussion base, and never more so than this week as the Prime Minister's discredited deal died on the debating floor at Parliament. Whilst MPs sit in Westminster debating the nuts and bolts of their various ideological stand-points it can be very easy to forget the real impact Brexit have and will have on people and businesses in this borough.
With so little known about where we will stand from one week to the next it can seem daunting to outline exactly how the local economy and individual businesses will be affected. The potential impacts are wide-ranging whether it be through employment of EU nationals, trade relationships with other EU countries or just broader impacts form economic confidence and conditions at the mercy of the Brexit process.
Whilst as an administration we have made no secret of our desire for a People's Vote, and our belief that remaining in the EU is the best option for the prosperity of our borough and our country, we also need to be prepared for leaving on 29 March.
We know that our business community are a dogged bunch. They are realistic about the future challenges with 70 per cent of them feeling at least 'quite prepared' to manage their business in the wake of Brexit and the uncertainty that will take shape. However, there are worries particularly around recruitment and business costs.
Challenges will be particularly stark in the service sector, including financial services, accountancy and legal services, an area that employs 90 per cent of our residents. So we can't ignore the people of this borough, despite overwhelmingly wanting to remain, will face a quite significant blow if our leaving the EU is chaotic.
So, with that in mind. On 12 February a session will be running in Twickenham aimed at businesses who employ EU citizens and are worried about the impact Brexit will have on their staff and their business. We are running the session in partnership with Richmond Chamber of Commerce and Citizens Advice Richmond. The session will give advice to you on how you can get your business in the best possible place to adapt to any changes. If you are interested you can you can book a place.
I have huge faith in our communities to band together and meet the challenges we face head on. Our EU neighbours and friends are a huge part of this community and our business sector owes much to its trade with Europe. We cannot hide that leaving the EU will have very real repercussions. But the Council is ready to support you to meet the challenges ahead in any way we can.
There's more Brexit guidance and resources from LEAP, London's Enterprise Partnership and you can find out more about our 2018 Business Survey. More information about the potential impact of Brexit can be found in the 15 November Cabinet report.