Celebrating our social workers
Date: Tuesday 19 March 2019
Author: Councillor Roger Crouch
Title: Assistant Cabinet Member (Adult Social Services and Health)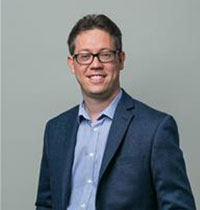 No one can be in any doubt that local authorities are facing a series of major challenges in the provision of social care for children and adults: the public sector financial position means budgets need to be carefully managed; increasing demand arises from an ageing population with associated mental and physical needs; across the sector there are difficulties in recruiting and retaining a high quality workforce and ensuring care is provided in the most appropriate and cost effective settings. Locally, demand from older people, individuals with mental health conditions, and with sensory and physical disabilities are all predicted to substantially increase in future years.
Social workers working across Richmond Borough and for Achieving for Children are at the frontline of dealing with these challenges. In the context of adult social care, social workers are at the heart of delivering our core values: 
Prevention and early intervention in line with Care Act principles
Promoting self-help, independence and personal wellbeing; and
Protecting and safeguarding vulnerable adults.
On this week's World Social Work Day, we have been calling on more graduates to consider a career in social work. Achieving for Children have been working with the charity, Frontline. The Frontline programme qualifies graduates and career changers as children's social workers and equips them with the skills necessary to become leaders in social work, training one in ten new social workers each year. Our mental health team have been working in partnership with Think Ahead and as a result additional mental health practitioners have been recruited. Their recruitment process was rigorous and professional actors were hired to act out typical scenarios a practitioner would deal with. 
Our recent recruitment fair was a creative response to the national difficulty in recruiting social workers. Six people indicated they wished to be interviewed and following those interviews all six have received and accepted conditional job offers.
Social workers report that they find their work incredibly challenging but also very rewarding. They find it to be a real privilege to be part of people's lives often at a very difficult time. Locally, our teams have been recognised for their skills. Achieving for Children were awarded social work employer in 2016. Our Deprivation of Liberty Safeguards team, which upholds the rights of individuals who lack the capacity to consent to treatment, were shortlisted for best team in the National Social Work of the Year awards. Our newly qualified social workers and team leaders have also been recognised for the outstanding work they do.
The theme of this year's World Social Work Day is human relationships. The novelist Nicci Gerrard writing recently about her late father's dementia remarks: "There is no I without a you, no me without us. We are at one another's mercy in the end, and we should have a passionate, unequivocal commitment to everyone, to anyone – honouring them not out of love but out of common humanity."
Day in, day out, our social workers demonstrate that commitment and, on behalf, of councillors and our residents I would like to thank them for all the work they do.