Councillors - why do we do it?
Date: Tuesday 29 October 2019
Author: Councillor Gareth Roberts
Title: Leader of the Council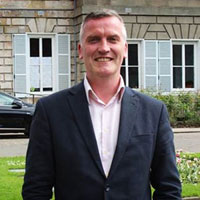 Were you to spend the next few weeks touring a random selections of town halls across the length and breadth of these groups of islands we call home and at each one tug the coat sleeve of a passing councillor to ask them 'Why do you do it? Why do you want to be a councillor?' you can bet your bottom dollar that the modal average response would be 'To make a difference.' If you don't believe me, give it a go.
Under normal circumstances this is largely related to the things and people we see in our everyday life; we love the area we live in and we want to make it better. Or perhaps a desire to protect a certain physical aspect of our neighbourhood has stirred our stumps, in my dotage I may consider penning a short monograph on the desire to protect a local park in acting as a recruiting sergeant for local government.
However now and again, in fact with increasing frequency, a situation arises where the national picture imposes itself on the local scene; anybody who has followed the drawn out saga of the expansion of Heathrow Airport will readily recognise that phenomenon here in Richmond. Just last week if you'd been legging it up the Strand (possibly having a banana) in the direction of Fleet Street you would have seen me, along with campaign groups and leaders of other councils launching our latest legal challenge in the Royal Courts of Justice. Lawyers from Richmond Council and four other councils, alongside other environmental groups, have spelled out, in our view, how the Government has failed to properly consider the full impact of expansion on noise, health and the environment. The Government's attempt to press ahead with Heathrow is wrong on so many levels and we will fight it at every opportunity.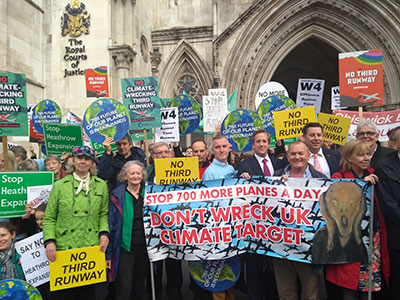 So local and sometimes national matters vie for our collective attention, but what of global matters? Well they're something of a rare bird in these woods but, having said that, the Climate Emergency is a global issue which is currently exercising our minds over at York House.
As with many councils we have declared a climate emergency as has the Government at Westminster and we are taking steps to see how we can reduce the impact of our actions on the planet. Of course listening to and working with residents is absolutely key to this endeavour. Recently we hosted two climate change summits at York House, one for adults and one for young people attending schools in the borough.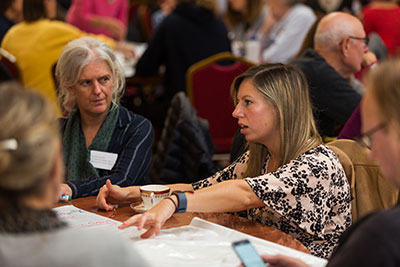 Both of these events were hugely oversubscribed and, as one would expect from events where the ages of the attendees ranged from nine to over ninety, fizzing with ideas. Oh yes, that nonagenarian. This is where I indulge in a massive name drop…we were lucky enough to be joined by Sir David Attenborough who took questions from, and gave massive inspiration to, our youth event. The findings from both of these events are now being fed into our Climate Change Strategy which we will be launching shortly.
It is our intention to make a difference when it comes to this borough taking action on climate change. If we can harness the energy of those who would seek to protect a local park, think what we could achieve when it comes to protecting an entire planet.