Each little flower that opens
Date: Tuesday 5 March 2019
Author: Councillor Julia Neden-Watts
Title: Assistant Cabinet Member (Environment)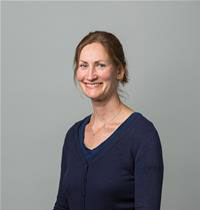 Whatever the weather, spirits are lifted by the sight of shrubs and trees bursting into bloom in the spring. The nectar is appreciated by insects, attracted by the flowers and fragrance, just as we are. Even on a dull day, there is much to be spotted besides the pretty blossoms. Perhaps even a woodpecker: on the day I took this snap, I could hear one drumming away on a distant trunk.
An old stump at Buccleuch Gardens is full of holes where insects overwinter: decaying wood is a valuable habitat for invertebrates, so logs like this are left in situ. Stag beetle larvae can spend years hiding in old wood before emerging for a few final weeks as magnificent adult beetles.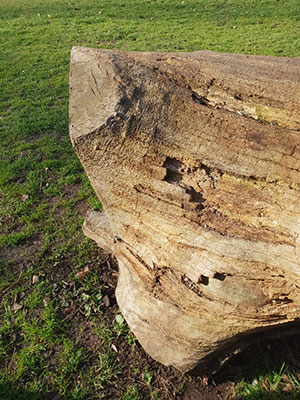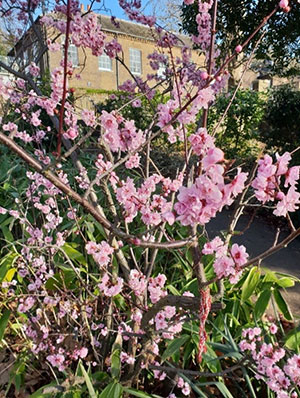 Fallen leaves and twigs also provide shelter for invertebrates and smaller mammals if they are not 'tidied away' to leave manicured spaces, as here in Orleans Gardens woodland. Even in small back gardens, a pile of leaves and twigs in the corner could host a hedgehog over the winter, and grubs to feed on when spring comes.
In days of yore, urban parks were renowned for colourful bedding. In spring, residents could look forward to striking tulip displays. Nowadays, we realise that sustainable perennial schemes that do not require annual lifting and replanting are environmentally friendlier, better for pollinating insects, and foliage dying back naturally provides winter shelter.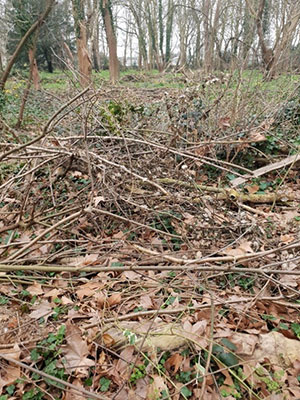 Occasionally, an opportunity arises to rethink a public space fundamentally and consider how the biodiversity of the location could be dramatically enhanced. I leave you with this image from the old pools site in Twickenham, a display designed by school children urging us to celebrate the flora and fauna of the riverside. Something for colleagues to reflect on as the brief is drawn up!
We will soon be publishing a new Biodiversity Action Plan which outlines how we can all work together to protect our environment. And I hope when that document comes out you'll take a look at it.