Get a life, not a service
Date: 16 July 2019
Author: Councillor Piers Allen
Title: Chair of Adult Social Services, Health and Housing Committee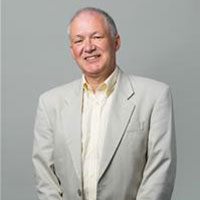 The national debate around social care is too often about a system in crisis, and much too often about the catastrophic failure of a particular institution, that the many good things that are happening in social care become eclipsed and we fail to explore new ways to meet demand while improving the quality of care people receive.
It was welcome to be able to reflect on some of these good things and think about how we can encourage more innovative thinking while attending a recent workshop event organised by Grant Thornton on "A caring society: Designing a new care system for better lives".
The audience, made up of social care leaders from across the country, care providers and most importantly carers and those with lived experience (two of whom provided the quote that forms the title for this piece, Sally and Alex Percival), heard about how innovation, inspiring leadership and empowered communities can make a real difference to the way those people with long-term needs can be care for. Most importantly, we heard some stories of how lives can be transformed when we listen attentively to what matters most to individuals and build support and enablement around that.
Some key questions were posed about how we build a caring society and how we can best explore ideas to make it happen:
On the role of the state: What kind of things should councils do differently, and how can we shift power to communities? How can councils, governments and national bodies facilitate collaboration and innovation?

On innovation: Can we rethink models around relationships, not transactions? What does digital technology offer social care and what are the opportunities and risks?
Grant Thornton will be drawing the thoughts of those attending into a broad piece of thinking looking at specific areas of opportunity (like ethics, innovation and investment), but I would particularly welcome the thoughts of Richmond residents on how build greater trust and transparency between social care providers, carers and those cared for; how we can better "think local, act personal" in Richmond; and how we can explore new innovative, sustainable ways of better supporting those in need of care in our community and build better lives.