Getting ready to go back to school
Date: Tuesday 27 August 2019
Author: Councillor Penny Frost
Title: Chair of the Education and Children's Services Committee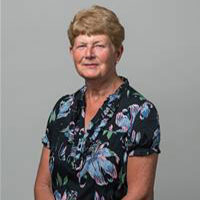 August has not been the sunniest of months, but as we reach the last few days, we are seeing a return of the sun but with a distinct nip in the air in the mornings and evenings, reminding us that autumn is on its way. There is something special about autumn, with the abundance of fruits and vegetables, the crisp air and the leaves beginning to crunch under our feet. It brings a hint of the pleasures of cosy evenings to come – the hygge which the Danes are so famous for.
And, of course, it is also back to school! In my childhood, a couple of weeks before the start of the new school year all the shoe shops and clothing stores would proclaim their reminders to stock up on school uniforms and stout walking shoes. Now, to my horror, we are reminded to stock up for the new term before the summer term has even ended, which seems so unfair to those children yet to experience their long and school free summer!
But the new school year brings a new start. Going back to school means an opportunity to meet your new teachers, settle into new classrooms and share with friends all your holiday stories. I remember the shiny feel of those brand new exercise books, the smell of the paper, the care taken writing your name on the front page – no blotches; you will be seeing them daily until the book is completed - before they are hurled into school bags, the corners start to curl and they take on their own personality.
The ache in the stomach
I also remember that ache in the stomach and the edge of anxiety which began to lurk behind the anticipation as the start of term drew nearer. Newness is exciting, but it signals the unknown, and it is hard for anyone to plan for the new school year, and all the things that might go wrong.
Will I get to school OK? What happens if I forget my pass? I can still remember getting caught trying to sneak past the ticket officer at Brockenhurst Station, and the indignity of having my name and address written down with everyone watching. And then the first day at secondary school – the bafflement of getting completely lost in a school which seemed endlessly enormous, with no idea how I ended up in a part of the school which I had never seen before – and then however would I find my classroom again when the bell went. The fact that I can still remember that first day feeling so vividly shows what an emotional effect it had on me.  An experience like this can be quite debilitating for any child, let alone one who might be prone to a panic if they don't know for sure where they are.
How to be ready for the new term
So how should our young people prepare for the new term at school – especially if it means a change of school and a plunge into the unknown? I have been polling some opinions from teacher friends to share with parents, and here are some suggestions which I hope might be useful:
Take the time to practise the route in advance, check timings and the most convenient bus stops – any friends to share the journey to the new school?
Equipment and uniform – there is nothing to beat the newness of pens and pencils as they emerge from their packages, and the promise of such good work which will come from them! Does the uniform fit OK? Anything else needed to complete the set? For instance, the PE kit for the winter might need a named sweat shirt or jumper
Name everything. My son once lost his brand-new school trousers after PE when another boy helped himself to them, and because they were brand new, I hadn't put a name tag in them
Invest in a good-sized, waterproof bag – but check that it is not too heavy to start with, as every student will be finding they have an awful lot of things to carry around all day. A couple of zipped pockets in the bag are helpful, but too many can lead to panic scrabbles for that stray homework diary!
Talk through the timetable as soon as your child has it. A highlighted copy of the weekly timetable stuck where you can see it by the front door can give a last minute reminder of what is needed at school each day
Talk to your child every night of the first week – what was good, what was tricky, what needs sorting out
I also asked how to get over those first week nerves at secondary school, and here are some suggestions for you to pass on to your child:
You will meet lots of new teachers, but all the teachers want to help you feel at home as soon as possible – even if they look a bit scary
Don't be shy to ask your teachers if you are unsure of something in class. Your form tutor is the most important person – go straight to them if you have a worry. They will have an answer, because they have met so many worries before that nothing you bring them will be a surprise
Don't be afraid that you will get lost – the teachers will help, and they won't be cross. And remember that detentions are really quite rare
Above all, make the most of your time at school, as it is very precious and the best possible foundation for your future. Richmond's schools are some of the best in the country, so you will have a great time.
Good luck!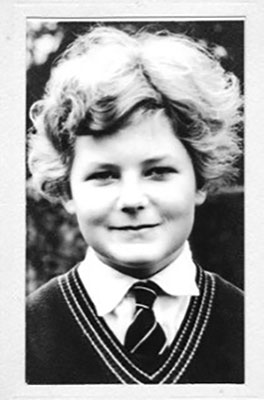 Cllr Frost in her school days.