Giving our residents a real say
Date: Wednesday 29 January 2019
Author: Councillor Michael Wilson
Title: Cabinet Member for Equality, Communities and the Voluntary Sector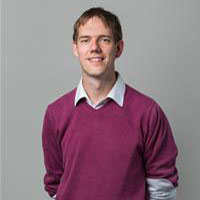 As part of our commitment to 'make sure that residents have a real say over the decisions that impact upon them and their community,' we said we would 'introduce a yearly meeting in each 'town' across the borough as a partnership between residents, ward councillors and Cabinet Members.'
I'm pleased to say that as part of the new Community Engagement Programme, a pilot was undertaken of nine Community Conversation events held between 15 October and 12 December last year in nine different locations across the borough. Ward members attended, heard views, with local issues discussed and questions answered. A wide range of topics were discussed ranging from improvements to bus routes to concerns over Brexit. They also supported the consultation process on the proposed 20mph borough speed limit.
It's important to stress we engaged more residents across more locations in just two months than the previous administration achieved in two years. However, this is just one part of the new approach to community engagement and an opportunity to collect views from residents on how they would like to be involved. We are now in the process of evaluating the events before taking a report to Cabinet in the Spring on the next phase of the Community Engagement Programme.
Over 600 residents signed into events but we know this is an underestimate of engagement as some attendees did not sign in and we know many more residents have read the minutes and watched the videos of all the Community Conversation events on the council website. I also know Whitton Village - a local Facebook group reaching over 9000 people - did a very good write up of my own Community Conversation.
As we develop those 'conversations' we want to see what power and resources can be devolved to the community, to empower even more people to get involved. Also as a parent of young children I know evening meetings are not always great and I know there may be some who are interested in a particular topic – the environment or disability for example. The conversations need to evolve.
The most exciting part of the wider engagement programme for me is the community engagement team are now actively seeking the views of those people who are seldom heard and a group of people the previous administration weren't interested in hearing from. This feedback needs to be 'woven' more effectively into the council decision making process.
Decisions shouldn't just be about those people who turn up, either to vote, attend a meeting, fill in an online petition or respond to a consultation. Decisions should start with those who least have a voice and then build policy from there.
Finally, I wanted to say a word on the International Holocaust Memorial event that took place at Richmond Synagogue on Sunday. It was a moving and reflective event held in partnership with the Jewish community, Richmond CVS and Richmond Council. The acts of genocide in the Holocaust, in Bosnia, in Cambodia and in Darfur to name a few should be a constant reminder of the depressingly ongoing attack on humanity. It's a topic this Council takes very seriously, and I was glad to hear reference made to our decision last year to adopt the new legal definition drafted by the International Holocaust Remembrance Alliance (IHRA).
Given the rising levels of antisemitism, Islamophobia and xenophobia in society we have a duty to never forget, a duty to challenge hate and importantly a duty to carry on the conversation so that we break down barriers and ignorance always.