Giving social housing residents a voice
Date: Wednesday 2 October 2019
Author: Councillor Jim Millard
Title: Tenants' Champion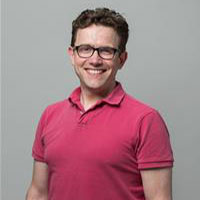 Last night I attended the Community Conversation for Hampton Wick, part of a series of borough-wide events which are rightly the cornerstone of public engagement. It was an important meeting and was well attended. In responding to a question, I asked for a show of hands from anyone who was a social housing resident. Not one hand was raised. Improving the extent to which Richmond Council can meaningfully engage with residents is vitally important to us. To this end, we are working on a new community engagement strategy. One of its key aims is to find effective ways to reach out to those we seldom hear from.
The Community conversation was just one occasion of course, but our survey statistics show that social housing residents are one of the groups that is seldom heard from. As Tenants' Champion, this concerns me. In my role I speak to a lot of social housing residents in the borough and the overwhelming impression I get is that they feel their voice will not be heard, that no-one is interested in their opinions and that there is nothing they can do to make a difference.  This is deeply troubling, and we are determined to do all we can to change this.
The social housing sector is being asked to challenge itself. In the wake of the Grenfell tragedy, the government's Social Housing Green Paper puts improving resident engagement at its centre. To be fair, I have learnt over the last year and a half that our Housing Association partners in this borough do genuinely value engagement with residents and working with them to improve services and neighbourhoods.
But it is clear that we all - both the council and all our Housing Association partners - could do better and do more. And this is my simple pitch - we want to do better at engaging our social housing residents so  they have a say in decisions that affect them, and to do this we need the help of our Housing Association partners because they are ultimately responsible for so many of the services and aspects of community life that directly affect those residents. This is why I and our lead member for housing, Councillor Jaeger, along with our colleagues in Richmond Council's community engagement team, want to find a way to work closely with our Housing Association partners to ensure that social housing resident engagement in Richmond borough leads the way.
As a first step, Richmond Council is undertaking a full review of resident engagement strategies as practised by Housing Associations in the borough. Each landlord does things differently, and so a review will allow us to take an  informed overview  and to identify and champion best practice. After all, we can all learn from each other and, just as we have learnt to work via a multi-agency approach to greatly improve our effectiveness in tackling anti-social behaviour, so we should now find ways to work together to succeed in this new goal. I know from preliminary discussions that our Housing Association partners are excited by what we could achieve by doing this and we look forward to working with them to ensure social housing residents in this borough have a real say in decisions that affect them.
The review will be presented to the Adult Social Services, Health and Housing Committee in December and I look forward to updating you with progress on our next steps following that.