Housing matters, for the homeless and for all of us
Date: Tuesday 19 February 2019
Author: Councillor Liz Jaeger
Title: Deputy Leader and Cabinet Member for Housing and Community Safety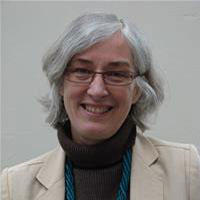 Last week I visited our excellent local charity SPEAR.
The organisation has done so much over the last 30 years and more to help the homeless in Richmond Borough.
Their reach now extends to neighbouring boroughs where they help rough sleepers to come off the streets and rebuild their lives. SPEAR's efforts are needed now more than ever and, as a Council, we remain committed to supporting their work.
But SPEAR's work is just one part of a complex landscape of housing need.
The crisis of housing affordability is painfully clear to our younger residents, and to many of us seeing our children struggle to live well in London.
As a Council we are determined to increase the amount of affordable housing in the borough. We will do this by pursuing robustly the affordable housing policies stated in our borough local plan, and housing strategy, and reinforced by the London Mayor's targets. A minimum of 35% affordable housing on development sites is expected and ideally 50%, particularly on public land being bought forward for development.
With our extensive parks and open spaces, Richmond has fewer development opportunities than most London boroughs. All the more important therefore that the ones we have provide a decent level of affordable homes. A current test will be how things work out on the Mortlake Brewery site, where the 17% affordable housing being offered by the developer was considered unacceptable, particularly in light of the fact that this was an industrial site.
The Council can and will use its own land to deliver affordable homes, but we don't have that much of it going spare. A handful of our own sites are being progressed, which should deliver a good 100 homes, all of them affordable.
We also committing over £17m to support affordable housing development and our call to housing associations and private developers is to speak to us as to how we can use this resource so more housing options are available to our residents on low to middle incomes. Genuinely low-cost homes to rent and to buy.
An example of how the council's land and grant funding can be used, is to support Richmond Housing Partnership to deliver additional genuinely affordable homes as part of the intended redevelopment, with Richmond Housing Partnership, of Ham Close. This scheme will deliver 452 homes, up to half of which will be affordable.
Another use for this housing fund will be to deliver a first-time buyer shared equity scheme, rather like the government's help-to-buy but for people in our borough in affordable housing who are thinking of getting on the housing ladder. This would free up their affordable home for re-letting. A good way to make the most of what we've got.
There are also opportunities to free up the social housing stock by encouraging older people who are under occupying to downsize. Our 'sponsored moves' scheme encourages this, as do programmes that upgrade or redevelop sheltered housing schemes in the borough. The redevelopment of Somerville House in my own ward, Whitton, will be a very attractive example, providing 24 homes built to the latest hosing quality standards.
However, most opportunities in the foreseeable future to deliver affordable homes at scale will come from large sites being built out by private developers and we would hope our housing association partners. It is imperative that more realistic assessments of land costs and profits emerge to deliver a better functioning new build housing market.
It's no secret that housing affordability is one of the biggest challenges we face as a city. And we know the tightrope we need to walk to balance the growth of housing with all the other things we all need and value – green space, and accessible transport for example. But we are committed to doing all we can to meet those challenges.