International Day of Charity
Date: Tuesday 3 September 2019
Author: Councillor Michael Wilson
Title: Vice-chair Finance, Policy and Resources Services Committee (Spokesperson for Communities, Equalities & the Voluntary Sector)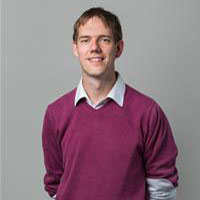 As someone who worked in the voluntary sector for over seven years, I know how important the role of small or large charities are to the people or causes they help. I also know how valuable the skills and time volunteers give to organisations is, whether informally or in specific roles.
When I worked for a national disability charity, our goal was not to do, but to empower our service users so that they could 'do' without us. We couldn't achieve that without having access to a large pool of volunteers who carried out a range of roles in order to fulfil an unmet need.
In my current role on the Council I have visited a number of organisations and spoken to a number of different service users across the borough. I have also seen first-hand the brilliant support provided by the team at Richmond Council for Voluntary Services (CVS) who provide the infrastructure that helps to sustain and grow the local voluntary sector. They also provide information to potential volunteers or to people with new ideas about how they can help make a difference.
I recently heard about a new inter-generational pilot programme to help get children and older people to mix together - linking playgroups with nursing homes. A gap in our borough which is starting to be filled because an individual had an idea and the passion to make a difference. It's also great that we have officers in the Council and funders such as Hampton Fund, Richmond Parish Lands Charity and Barnes Workhouse Fund who work tirelessly to support individuals and groups who make our borough a greener, fairer and better place to live.
As we mark the International Day of Charity, I want to pay tribute to all those who support the voluntary sector in our borough. With the cuts local government has faced over the last 12 years and the growing needs we face in the borough; the local voluntary sector has stepped up and delivered. If you have an idea or you have time to give, then I would urge you to take that first step to get involved. To those already engaged, I would also encourage you to see what you can do to help others take that first step. You can make the difference.
Contact Richmond CVS on 020 8843 7945 or action@richmondcvs.org.uk to find out how you can get involved.