Libraries getting easier and easier to use
Date: Tuesday 12 February 2019
Author: Councillor John Coombs
Title: Cabinet Member for Arts, Culture and Sport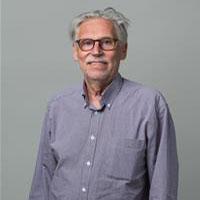 You may have seen recent Council news detailing the latest CIPFA Library Satisfaction Survey. Now there is no longer proper local newspaper coverage (when I first moved to Twickenham there were two local papers), I am sure you will not mind me reprising some of its findings. The survey runs every three years comparing 2015 to 2018.
The national picture for library provision is alarming with weekly reports of library closures and volunteers replacing paid staff. However, our Borough is bucking this trend and although our overall satisfaction remains at 94 per cent the standard of care has risen to 98 per cent. In no areas of the survey has satisfaction fallen so our policy of having libraries at the heart of our communities is meeting the wishes of our residents.
The two areas I want to focus on in this comment are the digital and young persons' library services.
As residents' use of the internet increases so libraries need to adapt. So much can now be done online so residents with access to the internet and a Richmond Card or by using the libraries free Wi-Fi can now stream content. It is easy to download eBooks and eAudiobooks which can be read anytime, anywhere using the Cloud Overdrive eLibrary. Meanwhile, the excellent online Information Library resources includes The Times and Sunday Times Archive, Ancestry Library Edition, Driving Theory Tests, Oxford English Dictionary and Dictionary of National Biography to name a few.
Our Young Peoples Library Service has regular sessions for all ages. Under 5s have a weekly storytime session in each of the libraries. They are free so no booking is required. For 8 to 10 year olds there are Chatterbooks groups which chat about books, play games, do quizzes, find out about authors, hear about new books and have lots of fun together. These monthly get-togethers meet in several of the libraries monthly for a year and new ones are recruiting at the moment.
At Whitton Library a monthly 11–14s book group meets to discover fantastic new books and authors, write short stories and poetry, get to grips with graphic novels and magna, and make new friends. Spaces are limited to 10 per group and are on a first come first served basis – either sign up at Whitton Library or phone 020 8734 3343. 
Lastly International Book Giving Day is (or was, depending when you read this) on 14 February; this is a volunteer initiative aimed at increasing children's access to and enthusiasm for books. It's so important we continue to encourage our children to take up reading and I hope you will use this day as an opportunity to spread the joy of reading to a new generation.
And for the young at heart amongst you, don't forget Cityread returns later this year with Sofia Khan is Not Obliged by Ayisha Malik serving as this year's book.
It gets easier all the time to use our libraries, whether in person or online for all age groups.