Date: Tuesday 31 December 2019
Author: Councillor JF Burford
Title: Spokesperson for Sport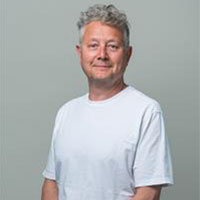 Let's make next year the start of our roaring 20's!
As we say goodbye to 2019, and hello to the new decade, let's challenge ourselves to get fit for the New Year.
Exercise and getting fit doesn't have to be a chore, let's be inspired by our favourite sports or sports person – what looks fun? Find the idea of hitting the gym too daunting? Don't do it then. There are hundreds of ways to get fit and if exercise fills you with dread, the chances are, you haven't found what fits you best.
Have you always fancied rock climbing? Swimming? Football or tennis? 
No matter what sporting activity you choose there will be place for you. And with the rise of physical and mental health issues, never has it been more important to take a positive step forward in looking after our own health.
So now is the time to make that New Year resolution and make sure it lasts not just for a day, a week, a month, a year but for a decade.          
You can start today and join one of our Feel Good Fitness Centres. We have six sports centres, four pools, five gyms and over 200 fitness classes across the borough!
Alternatively, we have joined up with Brentford FC Community Sports Trust to help men aged between 30 and 60 who have a BMI 25+ to get fit and lose weight. The first 12-week programme delivered at the beginning of 2019 saw 20 residents collectively lose an average of half a stone. The weekly sessions include indoor group fitness sessions, healthy eating workshops and top tips for lifestyle changes.
Remember, it's not unusual to feel self-conscious when exercising, in fact over a third of people say it's stopped them from signing up to a gym in the past. Take comfort from that fact, by remembering most people are too worried about themselves to be looking at you.
Also, remember that it's important to set specific and realistic targets for yourself. A lot of people injure themselves by going in too hard, too soon. It can be demotivating when you realise you're not reaching your goal, and that can discourage you from working out at all. Getting fit is a journey and it isn't a quick fix.
You could also join in our Fun Park Runs in Richmond Park, Old Deer Park or Bushy Park. Or for a slower start join the NHS initiative 'Couch to 5km' .  
Just remember, as the weeks go on and your enthusiasm wears thin, it's more than likely that you see your training starting to slip.
And if this sounds like you, don't worry. Follow these tips to help you stick with your resolve:
Schedule your exercise:  set aside a time of day to exercise.
Start slowly: for example, start out by walking on flat ground for 15 to 20 minutes most days of the week. Work your way gradually up to 30 minutes at least five days a week. As you get stronger, add hills to your walk.
Invite a friend: you're more likely to stick to your routine if you have an exercise buddy depending on you. Plus, having a friend along will make it more fun.
Make it fun: choose activities you enjoy. If walking isn't your thing, try swimming or one of the classes at our sports centres. Or maybe you'd prefer riding a bicycle or hiking in a nearby forested park.
Keep track of your progress: note your activities in a journal. Write down the distance or how long you exercised and how you feel after each session.
Skip a day?: go easy on yourself. Missing a day doesn't mean your entire exercise plan is in ruins. Vow to get back on the program tomorrow.