Date: 11 July 2019
Author: Councillor Gareth Roberts
Title: Leader of the Council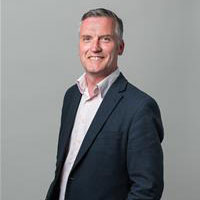 Tolerance. Something we'd all aspire to surely, after all who would want to describe themselves as intolerant? But tolerance as a virtue is a funny old concept. The received wisdom would surely be that tolerance, as opposed to intolerance, was a pretty good thing, indeed some people may model themselves on the youth in Longfellow's poem and bear 'mid snow and ice a banner with the strange device "Tolerance"'. But is simply being tolerant quite what we should be aiming for?
The reason I'm tugging your sleeve over this is a speech I heard delivered, fairly recently, at a conference. A young trans activist took to the stage and made a simple point; their opening line was "I'm transgender and I don't want to be tolerated." Well it was enough to grab the attention and from thereon in they expanded on their message. To be tolerated is to be put up with, it's to be grudgingly accepted. Who wants that? What they wanted was to be celebrated. They were right, the rich diversity in our communities and beyond – a diversity which is all too easy to take for granted - is something which we should all celebrate. It was a simple yet powerfully made point and one which I'd never really considered before, because being tolerant is a good thing isn't it?
A fine example of the celebration of diversity was to be found on the streets of central London last Saturday as the country's, if not the world's, LGBT+ community, joined together to celebrate Pride.
It was an honour for me to be invited to join the parade as an LGBT+ ally and, in so doing, becoming the first serving Leader of Richmond Council to attend Pride.
Pride was, as you would expect, a glorious experience. Bright, funny, sassy and, more often than not, fabulously outrageous. The only sour note to be found was in the all too frequent reports on social media following the event, of attendees being subject to homophobic abuse and attacks as they returned home. This is a sobering reminder of why, even in the 21st Century and fifty years after the Stonewall Riots, Pride is as necessary as it ever was.
It is simply not enough for us to celebrate diversity in all its glory once a year; and that is why, as an administration, we will unashamedly champion and celebrate diversity in our borough. We will stand shoulder to shoulder with our residents to combat the intolerance of homophobia, biphobia and transphobia. We will fight the rise of racism, religious hatred and nationalist extremism which is becoming all too prevalent in today's society. We will to tackle the injustices of sexism and ageism and we will do more do more to support our residents and visitors with disabilities.
Richmond upon Thames is a magnificent place to work, live, love, play and learn and we will do all that is within our power to ensure that intolerance and hatred find no home here. And above all we won't just tolerate our borough's diversity, we will celebrate it.