Taking action to improve air quality
Date: Tuesday 04 June 2019
Author: Councillor Alexander Ehmann
Title: Chair of Transport and Air Quality Committee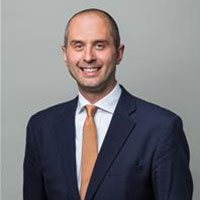 The theme of this year's World Environment Day (5 June) is Air Quality. It is an important topic that is increasingly and alarmingly relevant. According to the United Nations nine out of ten people breath polluted air. And whilst the rate in London is nowhere near that, we are nevertheless hugely affected by breathing in dirty, poisonous air.
But the good news is here in Richmond upon Thames we are taking action to improve air quality in the borough and to play our part in turning the tide on poor air quality in London more generally. A new and improved Air Quality Strategy is being drafted and will be published later this year. We have taken a hard look at the original Strategy and have redrafted it to put in place real, meaningful actions that will push forward our ambition to make this the cleanest, greenest borough in London.
And we are already making strides in other areas. Earlier this year we launched a campaign to combat vehicles engine idling in the borough. Idling has a large impact on air quality, a driver who idles their vehicle for one-minute releases the equivalent of 150 balloons of toxic fumes into the air. That is why from 1 March 2019 drivers caught idling in the borough who refuse to turn off their engines when asked are liable to a fine.
So far, all drivers who have been approached by officers have complied with requests to turn their engines off. If you are a driver in the borough who is committed to doing your bit to improve air quality by not idling your car engine when stopped, sign the pledge.
We know you, our residents, care about the environment and air quality because we have seen how the demand for another environmentally friendly mode of transport in electric vehicles, has increased. We now have over 250 EV charge points in the borough with a mixture of rapid and slower lamp column points to make it easier for EV owners to charge up.
And of course, we continue to work to make our streets safer for pedestrians and cyclists so that more of our residents can feel confident in making sustainable travel choices. 
Each of these may appear to be modest actions in isolation but together they will help us all to play our part for air quality. It is a big task but I know this borough is up to it.